Bristol To Host Another Aardman Trail
17 February 2017, 15:18 | Updated: 17 February 2017, 15:24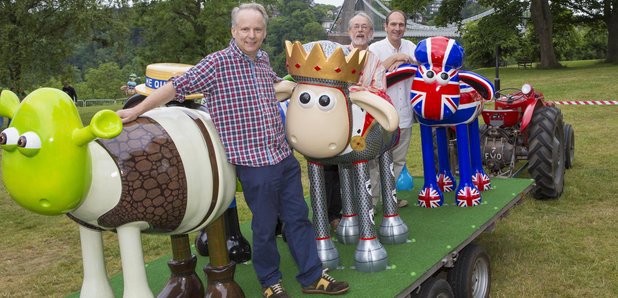 After the success of Gromit Unleashed and Shaun in the City, Wallace & Gromit's Grand Appeal and Aardman are teaming up again to bring another public arts trial to Bristol in 2018.
The previous two have already raised over £6 million to support children in hospital and each bringing over 1.2 million people to Bristol.
2018 marks 5 years since Gromit Unleashed, and the new trail promises to take art trails to a whole new level with innovative design, community events and fundraising initiatives.
Gromit Unleashed was the first ever public arts trail to feature a licensed character, with Aardman's much loved canine character taking to the streets of Bristol in 2013.
The team are keeping the details of the trail a closely guarded secret, to be released later in the year.
Nicola Masters, Director of The Grand Appeal said, ''We have been overwhelmed with the public support we have received over the years since we first launched Gromit Unleashed in 2013. The Bristol public took our event to their hearts and Gromit mania took over the city. In 2015 our loyal supporters didn't disappoint, and not only came out in their droves to see Shaun the Sheep in Bristol but also in the Capital, for the trail which took place in London at Easter time. Since the hammer came down on the last lot at the Shaun in the City auction on 8th October 2015, I don't think a day has gone by where someone hasn't been in touch asking for us to organise another trail. We look forward to another exciting event in 2018, raising even more money for Bristol Children's Hospital, helping to support sick babies and children from across the whole of the South West of England.''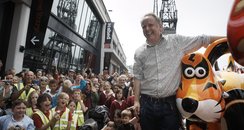 The team plan to build on their previous success, incorporating new ways to interact with the sculptures and showcasing new areas of the city with a colourful character.
2018 will mark 5 years since Gromit Unleashed and the trail promises to be bigger and better than ever before with more information due to be released in the Autumn.
2018 will be a busy and exciting year for Aardman, with the release of their pre-historic comedy adventure 'Early Man' directed by Academy Award winner Nick Park.
David Sproxton, Aardman Co-founder and Executive Chairman added, ''We at Aardman are very excited to be working with The Grand Appeal team to plan another great art trail for Bristol to raise funds for the Children's Hospital. We know families from Bristol and much further afield love these trails and we want to make this next one extra special, building on everything we've learnt from the last two. Watch this space.''
The success of Gromit Unleashed and Shaun in the City has contributed many millions of pounds in fundraising to Bristol Children's Hospital.
The proceeds from Gromit Unleashed helped fund a pioneering 3T MRI scanner and intraoperative scanning suite, one of just three in the whole of Europe and Shaun in the City proceeds kick started the charity's appeal to build a new family accommodation house for parents of sick babies and children.