Bristol: Woman Jailed For Attacking Police Cars
24 February 2015, 14:49 | Updated: 24 February 2015, 14:53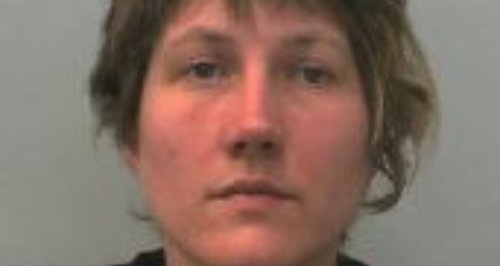 A Bristol woman has been jailed for 2 years for attacks on police cars using a homemade stinger device.
Emma Sheppard, 33, admitted three counts of conspiracy to commit criminal damage reckless to endanger life.
DI Andy Beavan said: ''Emma Sheppard has been sentenced for purposefully damaging three police vehicles which were responding to emergency calls on New Year's Eve.
''Sheppard placed crude homemade stinger devices, which each had around five large nails sticking through a piece of wood, in the road with the sole aim of damaging the police vehicles.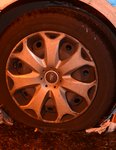 ''This is one of the busiest nights of the year in terms of us responding to emergency calls and Sheppard rendered all three vehicles unusable.
''Her actions posed a serious risk to our police officers as well as other road users and formed part of a reckless and dangerous plan.
''Sheppard admitted the offence at court last month due to the strength of evidence against her.
''This incident was investigated by the dedicated Op Rhone team at Avon and Somerset police, who are charged with investigating more than 100 incidents of domestic extremism, namely criminal damage and arson.
"We have a long and proud history of facilitating peaceful protest and also supporting people who choose alternative lifestyles. We respect their right to lead their lives however they choose and the large majority do so in a safe and law-abiding manner.
"Where protest crosses the line into criminality, we'll take a tough stance in order to keep our communities safe and feeling safe.
"These people may camouflage themselves within legitimate protest groups and we'd appeal to anyone with information or concerns about individuals to contact us on 101 or the Crimestoppers on 0800 555111 where information can be left anonymously."