Campaign To Cut Biker Deaths
21 May 2018, 15:07 | Updated: 21 May 2018, 15:21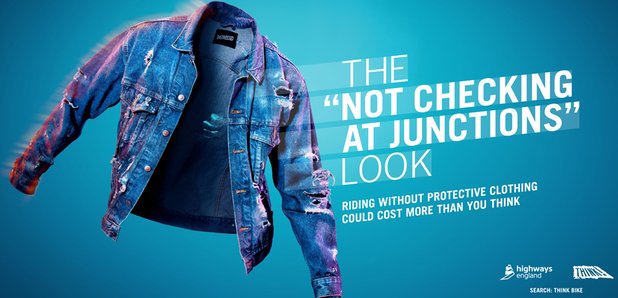 Work is underway to try and cut the number of young scooter, moped and motorbike riders being injured and killed on our roads.
Highways England's Distressed campaign is highlighting the dangers of not checking at roundabouts and junctions, not checking when filtering and not wearing appropriate personal protective clothing.
Beverley Hannah, Highways England's regional safety co-ordinator for the South West, said: ''Safety is at the heart of everything we do at Highways England and we are conscious that motorcyclists are one of the most vulnerable groups of road users in 2016, 40 motorcyclists were killed or seriously injured in the South West alone.
''The Distressed clothing items each have a price tag swapping monetary value for a range of possible injuries a young rider could suffer in a collision.
''The mental and physical cost of not wearing the correct motorcycle clothing can be far greater than the financial cost, and it's important that our young riders understand that they need to be prepared and always wear the appropriate clothing when riding.''
Find out more here