Cases Of Scarlet Fever On The Rise
2 May 2018, 14:29 | Updated: 2 May 2018, 15:27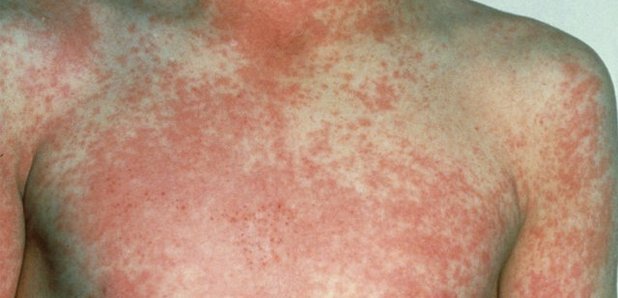 Parents are being urged to be vigilant following a reported rise in cases of scarlet fever.
More than 20,000 cases have been reported since mid-September.
Dr Nick Phin, Deputy Director of National Infection Service at Public Health England, said: ''We are urging parents to look out for the symptoms of scarlet fever such as a sore throat, fever and rash after seeing a significant upsurge in cases this year. The good news is that over the Easter holidays we have seen a slight decline in cases, which may indicate that activity has peaked. Scarlet fever, which mainly affects young children, is not usually a serious illness and can be easily treated with the appropriate antibiotics. We encourage parents to contact their GP or NHS 111 if they spot symptoms of scarlet fever or have concerns.''
Scarlet fever is a very contagious, seasonal bacterial illness that mainly affects children and is not uncommon for this time of year.
Symptoms include a sore throat, headache and fever with a characteristic fine, pinkish or red rash with a sandpapery feel.
If signs of scarlet fever are suspected, it is important to contact your local GP or NHS 111.
Early treatment with antibiotics is important and can help reduce the risk of complications such as pneumonia and the spread of the infection.
Children or adults diagnosed with scarlet fever are advised to stay at home until at least 24 hours after the start of antibiotic treatment to avoid spreading the infection to others.