Thousands of children living with alcohol dependent parents
20 November 2018, 09:37 | Updated: 20 November 2018, 11:56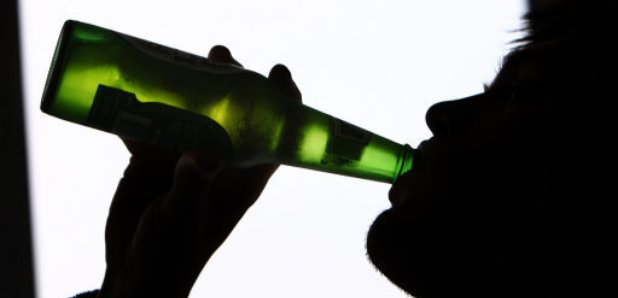 More than 55,000 adults in the South West are dependent on alcohol.
Figures from Public Health England also show around 200,000 children in England live with an alcohol-dependent adult and this can have a lifelong negative impacts.
40% of young carers, aged 13 or 14 years, with parents with alcohol or drug problems have missed school because of their caring responsibilities.
PHE South West is supporting Alcohol Awareness Week 2018 to shine a light on the harmful effects of drinking on children and family life.
Part of the campaign is focussed around changing for those you love, shining a light on the effects of harmful drinking on families, and how they can get support.
There are currently over 10 million people in England drinking at levels which increase their risk of health harm. Alcohol related harm is estimated to cost the NHS £3.5 billion annually and the latest data for the South West shows that 36,117 people were treated in hospital for illness or injury resulting from alcohol related harm in 2016/17.
In that same year, 1,443 under 18s were admitted to hospital episodes for alcohol specific conditions.
Among those aged 15 - 49 in England, alcohol is now the leading risk factor for ill-health, early mortality and disability and the fifth leading risk factor for ill health across all age groups (5). In 2016, an estimated 2,589 alcohol related deaths occurred in the South West.
Ian Keasey, Drugs and Alcohol Lead for Public Health England South West said: ''We are committed to supporting Alcohol Awareness Week across the South West.
''We know how easy it can be for people to underestimate the amount they are drinking. It can start with a glass of wine with dinner, then progresses to one while you cook and then one after your meal and suddenly before you know it, you could be exceeding the recommended weekly intake.
''If you are concerned about how much you are drinking, or want to speak to someone about a family member suffering from the effects or alcohol harm, you can contact alcohol support helplines who can help, Alcohol Concern have a list on their website.''