Children's social care staff face 'perfect storm'
1 October 2018, 09:56 | Updated: 1 October 2018, 09:59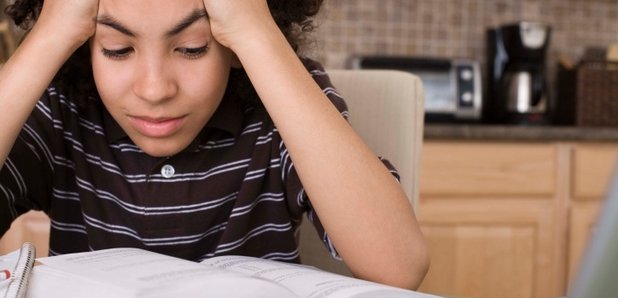 A charity claims frontline staff across the South West are facing a 'perfect storm' in children's social care, with social workers and those working in education and law enforcement dealing with complex growing need.
Barnardo's says the causes include increased poverty and a lack of mental health services, combined with a crisis in confidence in their ability to provide the support needed.
In the South West, the majority (61%) of those responding to a YouGov poll for Barnardo's have seen an increase in overall numbers of particularly vulnerable children in the past five years.
Strikingly, professionals say more early intervention services are needed.
An overwhelming number (70%) of those reporting an increase in the numbers of particularly vulnerable children attribute this to a shortfall in early intervention.
The polling confirms anecdotal evidence from Barnardo's services, which are increasingly reporting cases of children with complex and overlapping vulnerabilities such as early trauma, neglect, grooming, sexual abuse, exploitation and involvement with gangs.
This complexity of caseload is set against a backdrop of severe local authority cuts with more than three quarters (79%) of those polled in the South West now saying there is insufficient resource to meet demand across services.
This is creating major barriers to children with complex needs getting access to support before issues reach crisis point.
A significant 77% of all those polled think social workers are unable to give all children on their caseloads the support and time they need, as a result of increased pressure on the agencies that interact with particularly vulnerable children.
And the wait for help is too long: 74% of those polled in the South West say children and families are waiting too long for help and support - a figure that confirms anecdotal evidence on the ground from Barnardo's service users, staff and supporters.
In addition, 44% have seen an increase in the number of children who have experienced multiple forms of abuse or trauma in the last five years, and 45% say children experience increased incidents of abuse and trauma whilst waiting to be offered a service as a result of the increased pressure on agencies.
Barnardo's regional director Hugh Sherriffe said: "The results of this survey are a real wake-up call. What we're seeing is a 'perfect storm' of more children needing help, increasingly complex challenges, and a system struggling to cope.
"With less and less resource for early intervention, and long waits for specialist mental health services, we are in danger of failing a generation of vulnerable children who face a future without hope. It's also a false economy – young people who don't get help now will develop far deeper and more costly problems in the future.
"But with a radical new approach we can turn this around. Last year Barnardo's supported 301,100 children young people, parents and carers across the UK. By forming strategic partnerships with local and national agencies, co-designing and delivering services, and investing our donors' money, alongside statutory sources, we can achieve a real step change, so that young people get help long before they reach crisis point."