Disney's coming to Bristol for their new TV show
19 June 2014, 10:01 | Updated: 19 June 2014, 10:02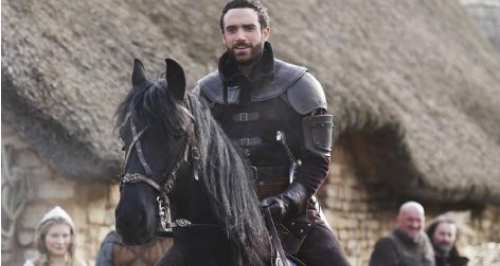 Bristol's Bottle Yard Studios are welcoming a new Disney TV show to film in the city.
Disney have chosen Bristol to film their latest fairytale TV show.

The American ABC studios have are planning set designs for their new comedy musical Galavant.

It's at the same place where they film Trollied and Deal or No Deal.

Fiona Francombe, from the Bristol studios, tells Heart it's been difficult to keep the secret.

"You want to shout about it, and the things we knew were coming months ago that we just had to keep very quiet about but that's part of the deal."

"For us it's just a great endorsement of Bristol, the work we do onsite here, the crews that we have locally and Bristol's a great city for the cast to be."

"The whole package is just great that the American's are acknowledging we can handle this scale of project."

But surprisingly, Fiona and The Bottle Yard Studios team know very little about what's happening in the show.

"We have never seen a script, we haven't even seen the 20 minute pilot they shot here earlier this year so we're a litle bit in the dark as well."

Sitcom Trollied also began filming at the start of the week for season 4, so Heart took a look around the supermarket set.