Firefighters Attacked With Firework And Rocket
6 November 2018, 11:39 | Updated: 6 November 2018, 11:41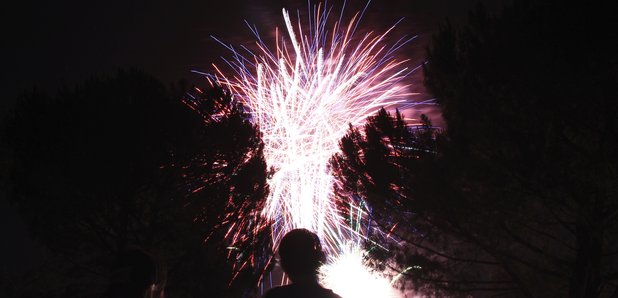 Firefighters have been attacked with a firework and rocket as they went to deal with an out-of-control bonfire in Bristol last night.
One crew from Bedminster was on Rodfords Mead in Hengrove when they were targetted.
They left the site because of safety concerns and later returned with police to put the fire out.
Harry Awaramenko, Group Manager for Avon Fire and Rescue Service, said: "This is a completely unacceptable incident and one that firefighters should never have to face. Our crews were called out to a bonfire and attacked while simply trying to do their job. Unfortunately this isn't unique and it is quite worrying that attacks like this are occurring, not only here, but across the country. Fireworks can be extremely dangerous when used in this way. Thankfully this time none of the firefighters were harmed but this is a completely unacceptable act and one that we hope we don't see again."
The attack comes just a week after Avon Fire and Rescue teamed up with other emergency services across our region to launch the #Unacceptable campaign. Police, ambulance, fire and healthcare staff are regularly subjected to attacks including serious injury, verbal abuse, spitting and biting, and even sexual assault from those they are trying to help. The campaign aims to raise awareness and show that it is not acceptable.
It was a busy night for them, with fire crews responding to 25 bonfire related calls and five firework related.
Many were false alarms but some did need firefighters, including one where a rogue firework had ended up in a hedge on fire.