Flu vaccination at schools
27 September 2018, 17:24 | Updated: 27 September 2018, 17:26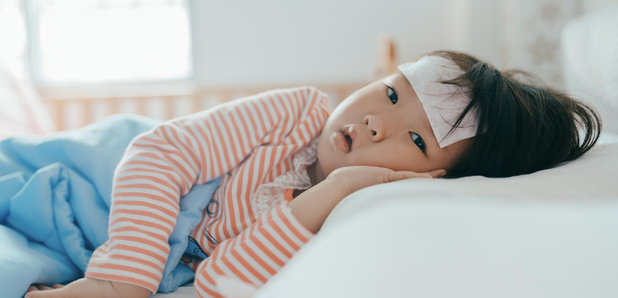 Parents are being urged to let their children have the flu vaccine this winter.
Around 63 percent of school pupils were protected last year. The good news is there's no injections, it's all done using a simple nasal spray.
By vaccinating children we not only help protect children from a nasty illness, it will so reduce their ability to be spread it to their families and other vulnerable people.
Dr Julie Yates, Head of Screening and Immunisation at PHE South West said: ''We know that the flu vaccine is very effective in children. Last year, for example, it provided 90% protection against one of the strains of flu.
'''Most parents are taking up the offer of a flu vaccine for their children. Last year, 63 percent of school aged children had the vaccine in the South West, but we can do better. '
'Flu is a really nasty bug and it is not like having a cold. It can have serious complications and can be life threatening. At the very least it can knock you off your feet for days.
''This means absence from school for children and time off work for parents, not to mention the possibility of spreading the bug in families especially in the older more vulnerable community.
''Evidence from a number of pilot schemes in primary schools across England in 2014 to 2015 showed a 94% reduction in GP influenza like illness consultation rates, 74% reduction in A&E respiratory attendances and 93% reduction in hospital admissions due to confirmed influenza in primary school children.
''If your child is in Reception, Year one, Year two, Year three, Year four or Year five they will be offered a free flu vaccination at the school.
''The vaccine for children is no longer an injection; it is a simple nasal spray that takes a few seconds to administer.
"It is important to be aware that your child will miss out on the flu vaccination if the school health team do not have consent before the session.
''If more children are vaccinated, we know this will help us all and could significantly reduce the number of people getting flu in the wider community."
Find out more here.