Bristol Friends Take On European Bike Ride For Charity
27 April 2015, 17:43 | Updated: 27 April 2015, 17:46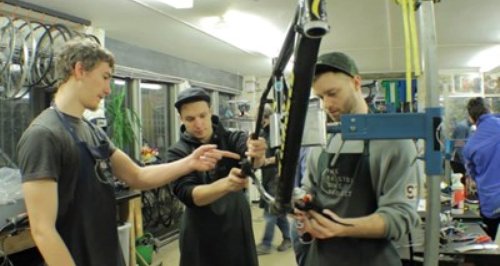 Three friends from Bristol are planning to take a two thousand mile cycling trip through nine countries in Europe to raise money and awareness for testicular cancer.
They are hoping to raise at least £2000 and are working alongside the 'Orchid' charity to make this possible.

They plan to leave in July 2015 and will be travelling from Bristol to Ipswich, from there they will travel to the Hook of Holland and pass through Germany, Denmark and Sweden before heading back down through Germany and passing through the Czech Republic, Austria, Slovenia and Croatia eventually ending the trip in Trieste, Italy on approximately September 7th.

The 'Bristol Bike Project' is sponsoring the journey by donating bikes and the necessary tools and equipment.
You can find out more and sponsor them HERE
This year alone more than 43,000 men will be diagnosed with a male specific cancer in the UK. Testicular cancer being the most common in men aged 15-45. If spotted early, cure rates of 98% are possible and we wish to raise as much awareness within younger people as possible to minimise the risk of not spotting or ignoring the symptoms.