GWR Backing Pride Events
7 June 2018, 14:29 | Updated: 7 June 2018, 14:32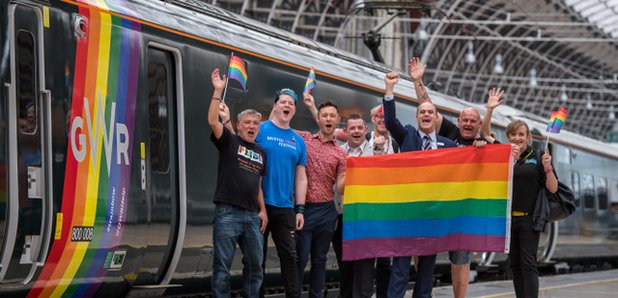 A special #trainbow designed Intercity Express Train has been launched by GWR to promote Pride events across the region.
GWR Business Assurance Director Joe Graham said: ''We're thrilled to launch this Intercity Express Train to help support and celebrate the diverse communities across the GWR network. We're looking forward to taking people to the many pride events taking place this summer.''
The Intercity Express Train will operate services over the coming months to a variety of pride celebrations across the GWR high-speed routes including Cardiff, Bristol and Reading.
Daryn Carter, Chief Executive of Bristol Pride, said: ''We are really excited to see GWR recognising and celebrating Pride with this specially branded train. Bristol Pride is one of the largest Pride events in the UK and every year thousands of people travel across the network to Bristol for Pride. We can't think of a more welcoming message and way to travel in style. More than this, it's a fantastic way to raise awareness of the LGBT community and a reminder to everyone the importance of equality and diversity to create a better society for all.''