GWR Trains Mark 100 Years Of The RAF
22 June 2018, 15:56 | Updated: 22 June 2018, 16:01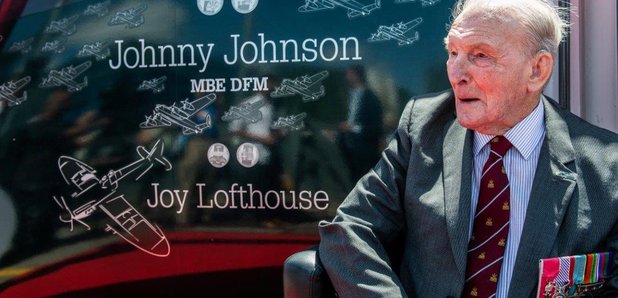 Keep an eye out for a special GWR train that's marking 100 years of the RAF and 75 years since the Dambusters raid.
The new Intercity Express Train carries the names of the late Joy Lofthouse who flew for the Air Transport Auxilliary (ATA) and Johnny Johnson MBE, the last British survivor of the Dambusters raid.
Joy grew up in Gloucestershire and delivered hundreds of planes from the factories where they were made to airfields across the country during World War 2.
Known as the 'Spitfire Girls', she was one of a 168 female members of the ATA who flew a range of planes, including the iconic Spitfire, to the frontline airfields of England.
Seventy-five years ago this year, Westbury On Trym resident Johnny Johnson was the bomb aimer in the second wave of Lancasters that attacked the Sorpe Dam.
Using the famous bouncing bomb, his crew was successful in hitting the dam but it failed to breach.
Known as Operation Chastise, the specially formed 617 Squadron based at RAF Scampton caught the imagination of the country using Sir Barnes Wallace's unique bombing invention.