Have You Had Your Flu Jab?
6 January 2017, 15:33 | Updated: 6 January 2017, 15:36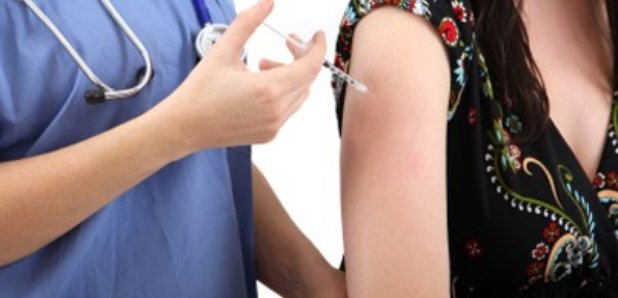 People across the region are being urged to take steps to stay well this winter by getting their flu vaccination jab.
The latest vaccination uptake figures released by Public Health England show encouraging increases, but across the South region many people in vulnerable at-risk groups are still not being vaccinated, leaving themselves at risk from the potentially fatal risk that flu poses.
Priority at-risk groups eligible for the free vaccine include those aged over 65, those under 65 but who have a long-term condition, pregnant women and children aged from two to five years old.
Nigel Acheson, Regional Medical Director, NHS England South, said: "The uptake of the jab so far is encouraging with some improvements on last year, but there are many who would benefit who are still not protecting themselves by being vaccinated.
"It is not too late to get the vaccine and it remains the best way for those who are at the highest risk to protect themselves from the severe effects of the flu virus.
"Those in these key at-risk groups are eligible for a free vaccination. This includes older people and pregnant women, as well as those people with health conditions, even those that are well managed. Conditions include asthma, diabetes, heart, lung, liver and renal dieses, those with weakened immune systems. Young children from two, up to five-years-old, should also be protected.
"Anyone in these groups who hasn't yet had the vaccine can receive it for free through their GP or midwife, but also your local high street pharmacist, so it is quick and easy to arrange."
Vaccination against the flu virus is just one strand of the wider NHS Stay Well this Winter campaign advising the public on how to avoid common illness during winter.
The simple steps are to:
Make sure you get the flu jab
Keep yourself warm - heat your home to least 18 degrees C (or 65F) if you can
Get help from your pharmacist quickly, if you start to feel unwell, even if it's just a cough or a cold, before it gets more serious
Keep stocked up on your prescription medicines
Always take your prescribed medicines as directed
Use NHS Choices, call 111 or visit your local pharmacist for advice in a non-emergency
Check up on those more vulnerable - family, friends and neighbours