Bristol: Keynsham Man Killed In Malaysia Airlines Crash
18 July 2014, 14:45 | Updated: 18 July 2014, 16:17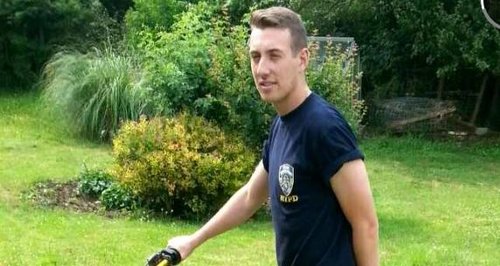 A Bristol man has been named as one of the nine Britons killed when a Malaysia Airlines flight crashed in Ukraine yesterday.
Ben Pocock, 20, from Keynsham, had just finished his exams at Loughborough University and had been heading on a trip to Australia.
His Dad tweeted the sad news to one of Ben's friends
@RobbieFish22 sorry Robbie, Ben was on the Malaysian flight

— Jeremy Pocock (@jerebo48) July 18, 2014
In a statement released through the Press Association, the family of Mr Pocock said:
''The family is devastated to confirm the loss of their son, Ben Pocock, in yesterday's Malaysia Airlines disaster.
''Ben was excited to be travelling to Perth, Australia, to commence six months of study at the University of Western Australia as part of his international business management degree at Loughborough University.
''He was a gifted academic, talented athlete but more importantly a warm, caring, fun-loving son and brother who had an extremely bright future ahead of him.
''Ben is going to be terribly missed not only by his family but by the wider Keynsham community where he made so many long-lasting friends.
Loughborough University have released the following statement:
"We are incredibly saddened to hear that one of our students, Ben Pocock, was believed to be a passenger on flight MH17.
"Ben had just completed the second year of his International Business BSc degree and was flying out to begin a professional placement and to study abroad at the University of Western Australia as part of his third year.
"Ben was an excellent student and on course to gain a First class degree. He was also a fine athlete, who played on the University Athletic Union's Ultimate Frisbee team and won their 'Player of the Year' honour.
Ben was travelling to Australia after his exams; this is his most recent tweet
Should be in bed #Recovering but I haven't packed yet and I leave in 18 hours

— Ben (@NotBenPocock) July 16, 2014
Loughborough University's statement continued: "We are in contact with Ben's family and are offering them all the support we can. We also providing support for the University's staff and students.
"Our thoughts and sincere condolences are with Ben's family and friends, and with all those who have lost family and friends in the crash."