Major disruption for train commuters
17 October 2018, 09:45 | Updated: 17 October 2018, 09:49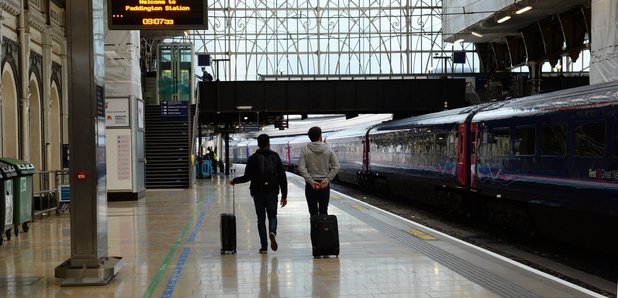 Thousands of people have had their journeys to work disrupted because of major problems on the line between Slough and Paddington station.
Network Rail is repairing damage to 500m metres of overhead wires.
Here's the latest from GWR:
There will be no trains between London Paddington and Reading until at least midday today following overhead wire damage caused by test train being operated by Hitachi in the Ealing area last night. The train was not in passenger service.
There will be no London commuter services and a reduced long-distance service timetable with trains starting from and terminating at Reading.
We strongly advise customers to only travel if necessary in the Thames Valley area, and to check carefully before traveling elsewhere as long distance journeys are likely to be affected.
Tickets for GWR services today will also be valid for tomorrow, should customers choose to postpone their journey.
Customers should travel from London Waterloo or London Marylebone instead, with tickets are being accepted on South Western Railway, Chiltern Railways, Virgin Trains, West Midlands Railway and Transport for Wales.