Clifton: Man Charged Over Death Of Dan Hickey
1 September 2015, 14:58 | Updated: 4 September 2015, 05:00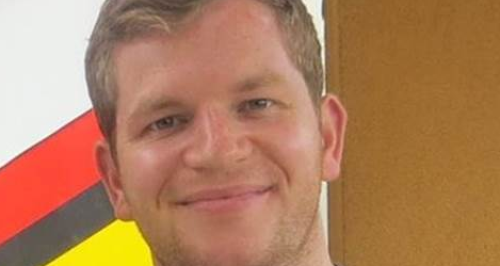 A man has been charged with causing death by dangerous driving and failing to stop after an accident following the death of a young man in central Bristol.
25-year-old Daniel Hickey, from Bishopston, was found in Gordon Road in Clifton early on Saturday morning.
A post-mortem examination found he died from multiple injuries consistent with being involved in a road traffic collision.
22 year old Tayo Jones, from Southville Rd in Southville has been charged with causing death by dangerous driving; failing to stop after an accident; failing to report that accident; driving other than in accordance with a licence; and using a car without third party insurance.
Mr Jones appeared at Bristol Magistrates' Court on the 2nd September and was remanded in custody until the next hearing at Bristol Crown Court on 1 October.
Two other people, a 39-year-old woman and a 29-year-old man, remain on bail until September 9th after being arrested in connection with the inquiry.
Daniel had played rugby for Bristol Saracens who have put a page on their website celebrating his life.
In it they say:
"If Dan ever released an autobiography, it would be a best-seller. He lived life to the full.
Dan was a kind hearted, genuine man who would have all the boys in the bar crying with tears of laughter as he told his stories from his nights out, university, and his latest antics. Dan really was larger than life, as our captain Will so correctly said it, you wouldn't believe some of his stories unless you were there to witness them yourself.
He made a friend out of everyone he met. Never one to go home early, Dan was always available for a chat after a game and was loved by members of all three teams and those on the side-lines.
His presence will be deeply missed around the club each and every Saturday, but he will never be forgotten. In such a short time, Dan made a positive impression on all he knew.
Words cannot express the deep sorrow that we all feel, but we can take comfort that we were lucky enough to have known Dan on the field, in the bar, and in everyday life.
We will remember you Dan, always and forever.
Once a Saracen, Always a Saracen, Rest in Peace under the crescent moon and star Dan."