Bristol: Man Jailed For Attempted Rape
11 December 2013, 12:17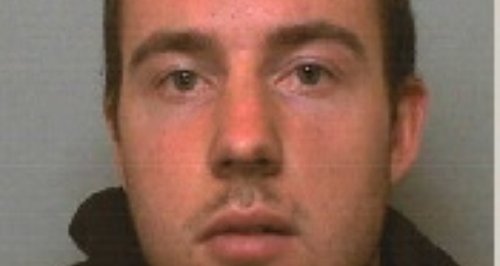 A 25-year-old man has been jailed for five years for the attempted rape of a woman as she walked through woodland in Shirehampton.
Dean Norris, previously of St Aidans Close, St George, was sentenced at Bristol Crown Court today, after pleading guilty to charges of attempted rape and sexual assault.
He will also serve an extended three-year licence following the prison sentence and has been placed on the sex offenders' register.
The victim, who was 20-years-old at the time, was walking her dog through an area of woodland off Penpole Lane at around 6pm on Wednesday 18 September.
She noticed Norris walking across her path on a couple of occasions but as she walked into a more secluded part of the woods, he approached her and started a conversation, asking whether she had a boyfriend.
He then touched her inappropriately and when she tried to walk off, he started sexually assaulting her, resulting in him picking her up and pushing her to the ground.
Witnesses Alex Reeves and his partner, who were walking in the woods, heard the woman's screams and went to her aid. The woman stayed with the victim, while Alex chased after Norris, who ran back to his car which was parked some distance away.
Alex managed to make a note of the car's description and number plate and gave this to police, resulting in Norris being arrested the following morning in Bristol.
Investigating officer Det Con Paul Melton, of the Operation Bluestone team based in Bristol, said:
'Dean Norris specifically targeted a lone woman in a secluded area of woodland, which highlights his dangerous and predatory nature. The victim was terrified and thought she was going to be raped or even killed.
'She has shown an enormous amount of courage throughout our investigation and I hope this sentence will result in some form of closure and help her to move on.
'I cannot praise enough the actions of Alex Reeves and his partner who came to the victim's aid. I have no doubt their actions prevented Norris from carrying out his full intentions and helped us to locate him as quickly as possible.
'Stranger incidents like this are thankfully rare but when they do happen they naturally cause concern and anxiety in the local community. I believe the community is now safer with Norris behind bars and I hope this investigation shows we are always committed to seeking justice for victims of rape and sexual assault.'