Man Jailed For Stabbing Friend To Death
20 July 2018, 17:21 | Updated: 20 July 2018, 17:33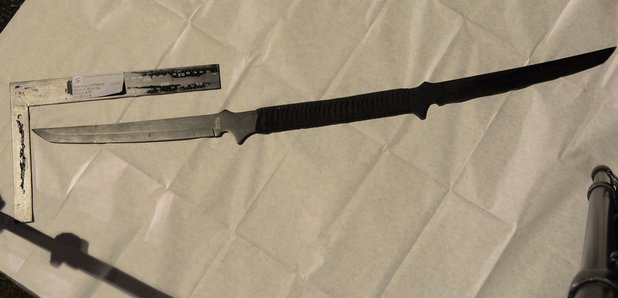 A man who murdered his friend by stabbing him with a martial arts knife in Bristol has been sentenced to life in prison.
29-year-old Kerr Somers from Brislington was found guilty of murder after a trial at Bristol Crown Court.
He has been told he will spend at least 18 years behind bars.
The jury heard that Somers stabbed 39-year-old Nathan Jones in Leinster Avenue in Knowle West back in January. They had had a fight in a pub in Totterdown shortly before.
Lead officer Detective Inspector Jim Taylor said: "Following the fight at the New Found Out pub, Kerr Somers made the decision to arm himself with a bladed weapon and lay in wait for Nathan. He stabbed Nathan in the back while he was unable to defend himself, causing horrific injuries. Despite the incredible life-saving efforts of paramedics at the scene, the injuries were too severe for Nathan to survive. Somers claimed he acted in self-defence but we were able to obtain evidence which proved his sole intention was to carry out an attack. It was a cold and calculating act which has had a catastrophic impact on Nathan's family and friends. I'd like to thank all the officers and staff who worked on this case and helped gather the evidence which has helped secure justice for Nathan and his family. I'd also like to thank Nathan's family for working with our team and for their unwavering support throughout this investigation. Our thoughts remain with them."
Nathan's family have released a statement, which says: "We'd like to thank everyone who supported us and the relentless effort which has gone into the investigation of Nathan's murder. We'd particularly like to thank QC Anna Vigars; Laura Burgess and James King in the CPS; everyone from the Major Crime Investigation Team, particularly Jim Taylor, Wayne Sumsion, Sarah Munday, Derek Hoyle, Deb Ellender and Jonathan Matthews and the paramedics who tried, albeit in vain, to save Nathan's life."