Men guilty of killing rival dealer
21 December 2018, 14:42 | Updated: 21 December 2018, 15:57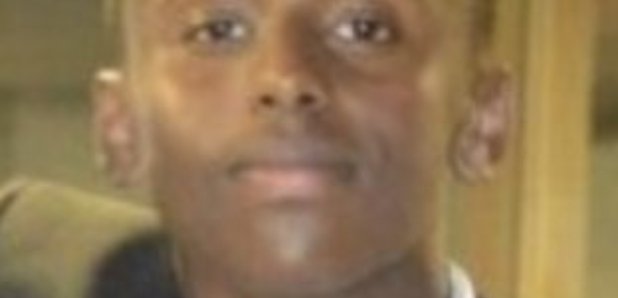 Four men have been found guilty of murdering a 21-year-old man in Bristol in a drugs turf war and jailed for a total of more than 122 years.
21-year-old Yasin Ahmed was stabbed to death after these men raided the flat he was occupying in Canynge House in Redcliffe on the 25th of June 2018.
Now, 24-year-old Yonis Diblawe from Totterdown and 23-year-old Jordan Parker from Bedminster have both found guilty of carrying out this attack, along with two men from London, 37-year-old Leon Eaton and 26-year-old Korrie Hassan.
Across the course of a four week trial the jury heard how these four men stormed the flat on Prewett Street at about one in the morning, killing Yasin and also stabbing two other men who were staying there.
The jury were told that Yasin and these two other men had come down from London sometime in the Spring, and taken over this flat from a vulnerable drug user who lived there, with the aim to sell heroin and crack cocaine in Bristol.
This was noticed by another man from London, who already supplied drugs to Bristol in what officers call 'the Joey line'. This dealer, who is understood to have fled the country, sent these men to attack Yasin.
Yasin's father Salah Ahmed Hussein said: "The murder of my son has caused great distress and heartbreak to me and my family and we are also completely distraught at the circumstances surrounding his death.
"My son, Yasin, was a very caring person and very considerate to others, especially towards the family and our community.

"He was a very high achiever at school and gained 5 A* grades at GCSE level and 3 A* grades at A- Level.

"His future was planned and he was accepted to study medicine at a very reputable university in China in September of this year. With his admission fee already paid, his dream was to become a doctor so he could help others.
"I just pray that Yasin's character and reputation will be remembered fondly by the people who actually knew him as he was much loved by his family and by the whole community."
Detective Chief Inspector Darren Hannant, the senior investigating officer, said: "This case illustrates the devastating impact drugs have in our communities.
"Yasin Ahmed did not deserve his fate but had put himself in a position where the risk of attack was an occupational hazard.
"It is clear from the evidence that the attackers went to Prewett Street that night intent on committing serious violence with dangerous weapons. Because of the money involved, drug dealers will exploit those dependent on drugs for their own means and employ ruthless measures to stamp out competition.
"While Yasin and his associates were clearly the victims of a brutal and targeted assault, they themselves were controlling a man twice their age in order to profit from their own drug dealing enterprise.
"Drug suppliers pose a significant threat to our communities and it is important that everybody recognises the signs of drug activity and exploitation of the most vulnerable.
"Avon and Somerset, like police forces across the country, are working hard with partners to protect our community from those involved in drugs.
"We need the help of communities, businesses and partners to help reduce the impact of illegal drug supply.
"If you have any information about people you believe are involved in drugs, either as victims of perpetrators, please let us know. We will assess all intelligence received and take robust action where necessary."
Anyone with information can call 101 or report online at www.avonandsomerset.police.uk/contact-us/tell-us-something/give-us-information-about-suspected-crime.