Mum Gives Birth In Lay-By Near M5
15 October 2018, 10:30 | Updated: 15 October 2018, 10:33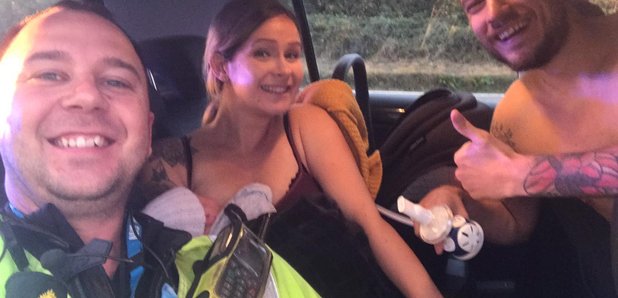 A mum from Yate has given birth in the back seat of her car in a lay-by near Tortworth.
Leanne Parrett was due to be induced last Thursday evening (11th October) because her baby was 11 days overdue but just a few hours before, her waters broke.
She and her husband Sam jumped in the car and headed for Gloucestershire Royal hospital but just as they were about to go onto the M5, Leanne felt like she needed to push so got him to pull over in a layby.
They phoned 999 and a call handler talked Sam through how to deliver their baby.
At 5:38pm, baby Sebastian was born on the backseat of their car, weighing 8lb 12.
The ambulance arrived around 10 minutes later and the family were taken to hosital for a check up.
Leanne told Heart: "It was rush hour traffic and we were at a standstill. All of a sudden, I just felt the need to push. I had been in labour before so I knew what that felt like. Our son just came out in one push on the back seat of the car and that was it, he was here. He kept me waiting 11 days and then decided to come out within minutes."