Mum's Tribute To Becky Watts
11 March 2015, 16:09 | Updated: 11 March 2015, 16:21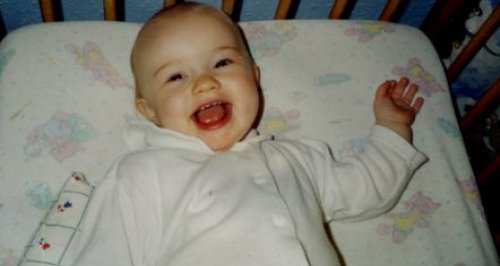 Becky Watts' mother Tanya has issued her first statement since her daughter was found murdered in Bristol. She has also released a photo of Becky as a baby.
She says:
"My name is Tanya Watts. I am the mother of Becky Watts.
I would like to say a big thank you to everyone who took my beautiful angel into their hearts.
I have felt unable to say anything about Becky until now as the sense of loss and pain is overwhelming. But throughout this time I have been so touched and comforted by how people, many of whom are complete strangers, have taken the time to express their condolences.

I feel Becky's presence all around me. I know that she is up in heaven with her Nanny and Grampy and other people that loved her.

Thank you to all those people who helped search for Becky and get our angel returned to us.

We were able to see each other one last time: I know that she is at peace and can now have the dignity that she deserves.

I am determined to focus on happy memories of Becky as a beautiful baby and gorgeous girl.

I have been going through old photographs and she has a beaming smile in all of them.

This is how she should be remembered - for her beauty inside and out."
Becky's step-brother Nathan Watts, 28, is facing trial for her murder and his girlfriend Shauna Hoare, 21, is accused of perverting the course of justice.
Karl and Donovan Demetrius, both 29, Jaydene Parsons, 23, and James Ireland, 23, have all been charged with assisting an offender by helping dispose and conceal her remains.