New gorilla to set up home at Bristol Zoo
10 October 2018, 16:04 | Updated: 10 October 2018, 16:06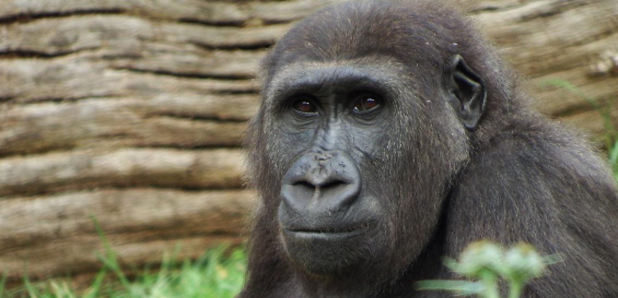 Staff at Bristol Zoo are getting ready to welcome a new female gorilla.
Seven-year-old Kala will arrive at the Zoo next week from Hannover Zoo in Germany, where she was born and raised.
In the wild, at Kala's age, females would look to leave their family group to find a mate and join another troop.
Bristol Zoo Gardens has been selected as the best place for her to move on to as it has the facilities for an expanding troop of gorillas.
Lynsey Bugg, curator of mammals at Bristol Zoo Gardens, said: "Kala has reached sexual maturity and would naturally be ready to start looking for a mate. Jock, our silverback, is a good genetic match for Kala so it is hoped the pair will breed together.
"We want to expand our gorilla breeding programme and we have the veterinary and animal husbandry expertise to facilitate this. Bristol Zoo has a successful history of breeding gorillas and this is the exciting next step in continuing that for the future.
"Kala's Hannover family group is similar to ours, with youngsters and females of different ages. We hope her personality will fit in well and she will quickly find her place in our social hierarchy."
The process of introducing Kala to the other gorillas is very sensitive; therefore she will not always be available for the public to see.
Her dedicated team of keepers will be keeping a close eye on the dynamics of the troop and will monitor Kala's interactions.