New Sports Arena for Bristol
18 September 2018, 11:39 | Updated: 18 September 2018, 11:46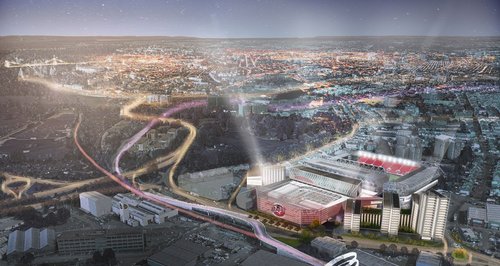 Plans have been confirmed to expand Ashton Gate and build a new indoor sports arena.
Ashton Gate Stadium has revealed these plans, which have been rumoured and talked about for some time, as part of a 100 million pound expansion aimed at creating a new sports and entertainment quarter.
They say the plans centre around the indoor arena, which they hope will have a capacity of four thousand, and are calling the Ashton Gate Sports and Convention Centre.
The idea is that this centre, which looks likely to be attached to Ashton Gate via some sort of footbridge, will house basketball team Bristol Flyers, as well as other smaller sports and events.
They also hope to build a new hotel, multi-storey car park and housing, much of which will be affordable, as part of this wider expansion on land the Stadium recently purchased right next door.
These plans are still at a very early stage in terms of getting actual permission to be built from Bristol City Council, with the formal pre-application submission due to be sent to the council this week.
Ashton Gate chairman Martin Griffiths made the announcement, and said:

"We are pleased to be able to reveal these plans. It has been more than two years in the planning to ensure that Phase II of Ashton Gate's redevelopment into a city quarter focused on sport and entertainment was indeed viable, sustainable and most importantly achievable."