Outdoor Workers Told To 'Cover Up Mate'
19 June 2017, 04:00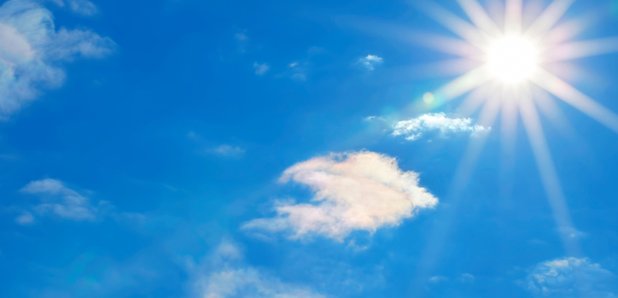 NHS England has started a new campaign to tell men to "Cover Up, Mate."
It is being targeted at men across the South West who work outdoors, in the hope that they will start taking better care of their skin when in the sun.
This comes after reports that skin cancer rates are above average and rising in the region. Which scientists at Public Health England are blaming on longer periods of blue skies and less cloud to absorb UV rays.
NHS England South West Medical Director, Dr Caroline Gamlin, said: "You can't feel UV radiation, so it's very easy to get sunburnt in the UK, even when it's not particularly warm."
The Met office published figures that saw April's mean daily temperature rise by 0.6°C and May's by 1.5°C, while in both months average rainfall had decreased.
This better weather overall may have prompted people to spend more time outside, thereby exposing themselves to the greater UV levels.
Met Office spokeswoman Penny Tranter said: "Burning just once every two years can triple your risk of skin cancer. So it's important to keep up to date with our UV forecast so you know when it's essential to protect your skin from damage."
'Cover Up, Mate' will look to specifically target builders, farmers and gardeners given their unfortunately growing link to skin cancer.
A recent Imperial College study estimated that there are 48 deaths due to melanoma skin cancer a year in Britain. Of these, construction workers made up the highest number of deaths (44%), followed by agriculture workers (23%).
The dangers became clear to retired builder Michael Mansfield from Bishopsworth, when he was diagnosed with skin cancer after a career where he spent long periods of time in the sun.
Michael said: "There wasn't any awareness of the dangers of being out in the sun when I started in the building trade. It was sun is out, shirts off, and that's what everybody did."
He added: "I would urge anyone who works outside to cover up when going outside and make sure you wear sun cream. If you value your own life this is something you should do. No one is immune to this. It can be fatal, and it nearly was for me."
Advice for adults and children on sun safety in the UK and abroad can be found on the NHS website.