Paramedics get training for major incidents
14 December 2018, 14:44 | Updated: 14 December 2018, 14:47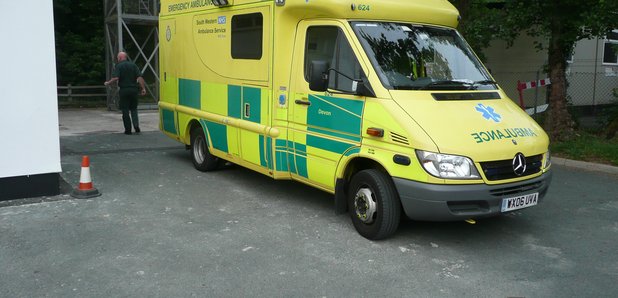 Paramedics from the South Western Ambulance Service are doing an enhanced training programme to help them if they ever face a major emergency involving a large number of casualties.
The training is intended to help them save lives in the most serious incidents, including hazardous chemical incidents, terrorist bombs, or firearms attacks.
It should enhance the disaster management skills of paramedics with specialist software to help simulate major disasters like a hazardous chemical incident, a terrorist bomb or a firearms attack.
It will also help commanders to organise ambulance crews and NHS assets to the scene to quickly help triage and treat patients affected and the public at large.
Robert Flute, Emergency Preparedness Resilience and Response (EPRR) Command Training Advisor, said: "The new online aspect of our command courses will greatly benefit SWASFT's wider vision for the ambulance service as a regional centre of best practice in incident command training.''
SWASFT already has a robust Incident Response Plan in place to deal with major incidents of this kind but this online training will help paramedics in command practice their resilience skills in advance so they are ready to deal with a large amount of casualties well in advance, and response appropriately.
They will learn how to manage interagency meetings, support medical and other responders who may assist SWASFT at a major incident.
This eLearning will aid retention and enhance knowledge in between physical attendance at a command course.