Plans for £45m relief sewer for North Bristol
21 September 2018, 15:52 | Updated: 21 September 2018, 15:54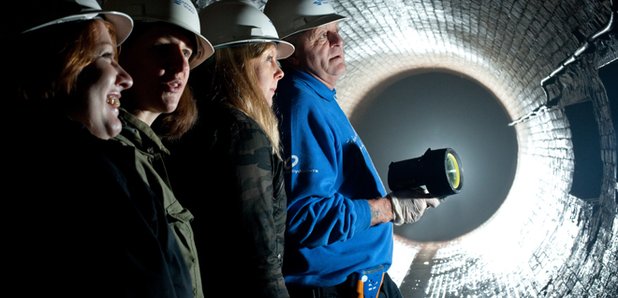 Wessex Water has been telling customers about plans for a £45 million North Bristol relief sewer.
The project, which will see a 6km tunnel pass beneath the M5 motorway, is due to start at the end of summer 2019.
It is being installed to ensure the sewerage network can cope with ongoing and future development in the north of the city and South Gloucestershire.
Letters and leaflets have been sent to people in Lawrence Weston to outline the route of the new pipeline through their area.
The whole pipeline will take approximately two and a half years to complete.
A small number of allotment holders on the edge of the Atwood Drive site will need to be relocated for the duration of the construction to make way for the pipeline and a temporary access road, and Wessex Water is already working with Bristol City Council to offer alternative plots.
Letters have been sent to all allotment holders, whether or not they will be directly affected by the work, and a drop-in session has been arranged for them next month.
Paul Godfrey, networks programme manager for Wessex Water, said: "The North Bristol Relief sewer is a crucial piece of the jigsaw when it comes to serving new and future development.
"It will increase sewage storage capacity ahead of the development of thousands of new properties across the region.
"A section of the relief sewer will be built on the edge of the Atwood Drive site, where it will be laid in a trench and the ground surface reinstated.''