Police car vandalised in Bristol
19 September 2018, 09:47 | Updated: 19 September 2018, 09:52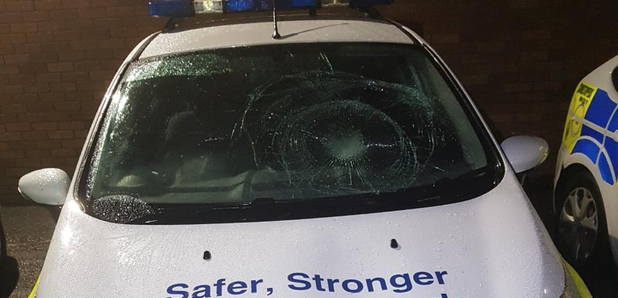 A police car has had it's windscreen smashed while officers were out in Knowle, Bristol.
The marked response car was parked on Gerrard Close at around 10pm on Tuesday 11 September when it was attacked.
As a result it has been taken out of service for repair.
Sergeant Andy Munday said: ''As a result of this act of mindless vandalism we had one less police car on our streets able to respond to emergency situations.
''People who genuinely needed our help may have had to wait a little bit longer than normal for assistance and this is simply unacceptable.
''Public money will also have been spent to replace the windscreen, money which could have been used on something far more beneficial to our communities.''
Anyone who witnessed the incident, or who has information which could is asked to call 101 and provide the call handler with the reference 5218204472.