Police Cuts 'Enough Is Enough'
19 September 2017, 05:00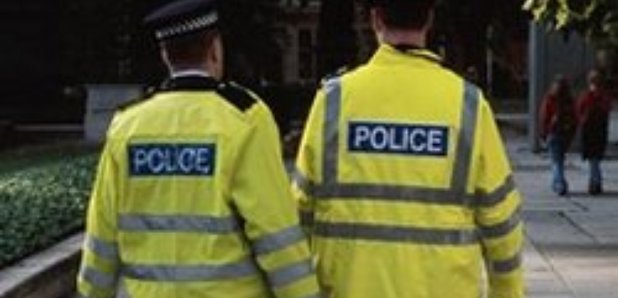 There is a warning that more police cuts in the West Country will lead to extremely serious consequences.
The Chief Constable of Avon & Somerset and the Police and Crime Commissioner have written to the Government saying 'enough is enough'.
Since 2010 the force has saved £65m pounds and has 655 fewer police officers and needs to save another £17m over the next 5 years to balance the books.
Chief Constable Andy Marsh said: ''The challenging and tragic incidents of the last two weeks Hastings Road, two fatal collisions on the M5 and the rise in the national terror threat to critical are a tangible demonstration of the stretch we are facing. Our staff have risen to the challenge to keep people safe, reassured and comforted with humanity, empathy and professionalism in very difficult circumstances. But our continuing ability to safeguard communities, protect the vulnerable, and manage major incidents of this kind is being severely tested. It's simply not sustainable.
''The human impact is very concerning. The prevalence of police officer and staff absence linked to mental health is increasing, annual pay awards have been capped for many years and the cumulative effect of this and restrained pay is having an impact on recruitment in forces up and down the country. In times of rising costs, increased pressure and minimal pay increases, vocation is no longer always enough.
''We've reached a tipping point. There are serious choices to be made and we don't believe we can or should make those alone. We believe the time has come for others to share the risk, and budget decisions and future choices about funding should be made in the full knowledge of what they are.''
Police and Crime Commissioner Sue Mountstevens said: ''We have reached the point where enough is enough and policing in Avon and Somerset cannot be stretched any further. With yet another terror attack on the country's capital, the reverberations felt locally continue to test all those responsible for ensuring the continued safety of our local communities.
''With required savings of £17m to find by 2021/22, crime and the demand for services rising and changing, all against a backdrop of a reducing workforce, the current situation is unsustainable. We need investment in policing, funding to strengthen our neighbourhood policing teams in order to focus on prevention, tackling terrorism before it happens.
''When the Government say there is 'extra policing on the ground' this does not mean we are magically given additional officers to increase our numbers. What this means is we are forced to ask officers, PCSOs, staff and volunteers, who are already working hard, to do even more; extending their shifts, adding to their tasks and increasing their workload.
''!'m supportive of the recent announcement of a rise in public sector pay; however without the Government providing any additional finance this causes even more significant strain to our stretched budget. We estimate this will cost approximately £1.1m and without better real-terms funding protection from the Government, this is more money we have to find.
''The Chief Constable and I are already making some difficult choices locally based on our reducing budgets, lack of funding and investment and diminishing resources. It's important that the Government know what we face locally and understand the consequences of our current situation and the implications on the service we are able to deliver as a result.''