'Royal' Baby Cow!
23 July 2013, 12:45 | Updated: 23 July 2013, 12:49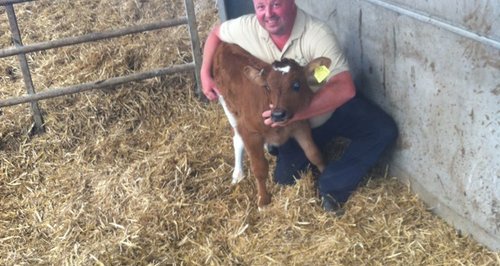 A Westcountry attraction is naming a baby cow and a new train platform after The Prince of Cambridge.
Puxton Park say a red and white Holstein Friesian calf was born there on the same afternoon as The Prince of Cambridge was born.
They have decided to name the baby cow after William and Kate's new son.
Puxton's Alistair Mead said: "The world is eager to celebrate the birth of the heir to the throne and we wanted to mark the occasion with our own Royal celebration. We have therefore decided to name our new baby red and white Holstein Friesian after the Prince of Cambridge, as they were both born within hours of each other."
They have also decided to name their new £100,000 train track and platform after the Royal Couple's son.
The new 400 metre train track and platform will be revealed to the public for the first time on August 1, at an official opening ceremony.