Severn Bridge tolls to be scrapped in December
2 October 2018, 10:05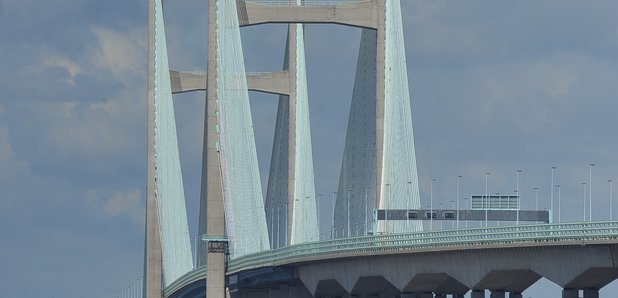 The Secretary of State for Wales Alun Cairns has confirmed that all tolls on the Severn bridges will be scrapped ahead of schedule on the 17th December.
After 50 years of tolls of up to £20 per vehicle, it's being scrapped tolls for the 25m vehicles per year using the crossings that support the key route between South Wales and the West of England.
Secretary of State for Wales, Alun Cairns, said: ''My number one aim when I became Secretary of State for Wales, was to do away with tolling that for half a century has restricted and distorted the growth and connections of the Welsh economy. Wales will be more open for business than ever after the Conservatives deliver on this commitment. Scrapping tolls before the festive period is an early Christmas present for hard working commuters who will be £1,400 per year better off.
''This is just the start of my plan to pursue yet more growth for a stronger and a better-connected Wales. Scrapping the Severn tolls is an example of the Conservatives ensuring that all four nations of the UK thrive after Brexit, in doing so, transforming the joint economic prospects of South Wales and the West of England.
''The Conservative UK Government is committed to providing opportunity for all – a stronger, fairer United Kingdom with real opportunity for people who work hard and do the right thing. This direct intervention will guarantee that links are strengthened and enhanced between the natural economic areas of South Wales and the West of England.''
Prime Minister, Theresa May said: ''By abolishing tolls for 25million annual journeys between two nations, the Conservatives are sending a positive, open for business message. Toll free, free flow journeys between both communities will drive further economic benefits to all areas surrounding the crossings and the key economic centres in Cardiff, Bath, Bristol, Newport and across to Swansea and West Wales.
''By removing a major added cost of doing business between Wales and England, the Conservatives continue to deliver on improving the economic prospects of working people. With this major step we are encouraging a close bond between two nations as part of the United Kingdom, whilst driving economic growth right across the country.''