Snapchat Video Lands Bristol Men In Jail
24 July 2018, 13:29 | Updated: 24 July 2018, 13:41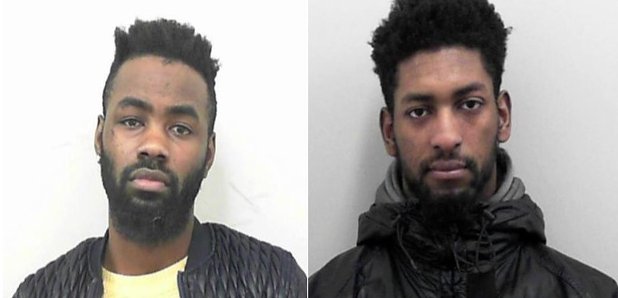 Two men have been jailed after a Snapchat video showed one of them threatening a man with a Samurai sword in Bristol.
Avon and Somerset police got an anonymous tip-off about this video, which had been shared by a user called "playbars" back in February.
WARNING: Some people may find the content of this video upsetting.
It shows 27-year-old Bernet Cochrane, from Fishponds, threatening a 40-year-old man in a flat in the Albion Close area of Staple Hill. He then used the sword to smash a TV. At the time, Cochrane was on licence after being convcited of selling class A drugs to undercover officers.
He and the man who filmed the video, 23-year-old Stephon Harris, from Eastville, were both convicted of making threats to kill. Cochrane was sentenced to three years and four months in prison while Harris got 22 months.
Investigating officer PC Andrew Smetham said: "The victim was a vulnerable man who bought drugs off Bernet Cochrane. He'd inadvertently upset him by facilitating a meeting between him and rival drug dealers, which resulted in Cochrane being assaulted. Stephon Harris filmed the victim being threatened so a video could be posted on social media. This was effectively a show of force by Cochrane, designed to let other drug dealers know he had access to a weapon and would deal with people who didn't follow his rules. The victim, who has a number of serious medical conditions, was terrified and feared for his life. Once we received the anonymous tip-off we were able to link Cochrane to the Snapchat profile and recovered a black Moncler jacket during a search of his home which matched the one in the video. I hope this sends a strong message to criminals that even if you think you're anonymous on a social media platform, we can still identify you and bring you to justice."