South West: Appeal For More Fosterers - VIDEO
13 January 2014, 10:44 | Updated: 13 January 2014, 10:46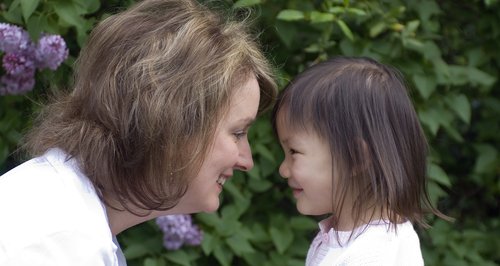 Celebrities are taking a trip down memory lane to launch Barnardo's fostering campaign.
Dame Helen Mirren, Joanna Lumley and Russell Howard are amongst a number of stars who have shared their favourite childhood snaps to help launch 'Create my memories', a campaign from leading children's charity Barnardos aimed at recruiting more foster parents in the UK.
The campaign is calling on members of the public to think about becoming a fosterer, and to be the ones who create happy memories for the country's most vulnerable children.
Current statistics show that 8,600 more foster carers are urgently needed across the country, with a shortfall of 575 recorded in the South West alone.
In an attempt to broadcast it's plea, the charity has managed to persuade some of the Britain's most famous faces icluding Twiggy, Peter Capaldi and Amanda Holden to eveal some candid images and stories from their time at school, holidays and family life.
Using an adorable and hilarious collection of pictures from some of Britain's best loved celebs, Barnardos will stage projection stunts through out the charity's 6th annual Fostering and Adoption week, on busy high streets across the country.