Special train honours Great Western Railway workers
9 November 2018, 09:40 | Updated: 9 November 2018, 14:32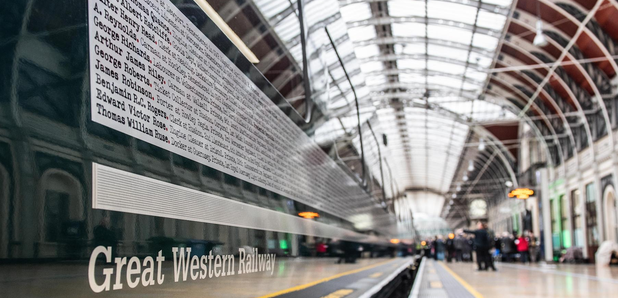 All 2,545 Great Western Railway workers who died during World War One have been named on special train.
The special design stretches over both sides of the nine carriages including the driving cabs at either end of the Intercity Express Train.
The Roll of Honour features detail of where they worked for the company, their rank, regiment, where they were killed and where they are either remembered or buried.
From the 2,545 names, one hundred will also feature in more detail on the train, including pictures and background stories.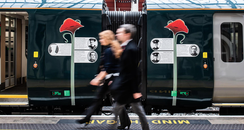 Great Western Railway Deputy Managing Director Matthew Golton said: ''The role of the railway in helping mobilise the country and sustain the war effort was immense. Over 25,000 employees of GWR volunteered to serve, a third of the company at the time. It is therefore fitting that as we remember all those who took part in this terrible conflict, we honour those of the GWR who fell.''
Those being remembered worked in all areas of the company; engineers, labourers, solicitors, carriage cleaners and apprentices from across the GWR network.
At the time the network stretched from Paddington to Penzance, and as far north as Liverpool, Manchester, Chester, Birmingham and Wolverhampton.