Parents Appeal To Missing Bristol Teenager
23 February 2015, 17:50 | Updated: 23 February 2015, 17:52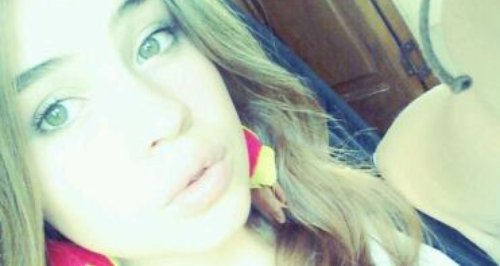 Police are appealing for help to find teenager Rebecca Watts, who has gone missing from the St George's area of Bristol.
She was last seen in the Crown Hill area on Thursday February 19 and officers say it's out of character for her not to contact someone if she is not returning home.
Rebecca (pictured above) is described as a white girl, aged 16, about 5ft 4ins of slim build with long reddish hair (hair is slightly different colour from that in the picture). She may be wearing a blue puffa-style jacket.
Today, Becky's father Darren Goldsworthy and grandmother Pat Watts made an appeal for her to come home. Darren said:
"Becky, we just want you to come home. You are in no trouble at all – we just want to make sure you are ok. If you can please give us a call or a text – just to let us know you are safe.

If any of her friends know where she is – please come forward and call the police on 101. You might think you are helping Becky by not telling the police were she is – but you are not.
We all love you and want you back home with us."

Pat added:
"Becky, we love you so much. You are so loved – I don't think you realise just how much. You can come and stay at mine for as long as you need.

If you are Becky's friend and you are sheltering her – you are not doing right by Becky. Just please get in touch."

DI Richard Ocone is leading the investigation in Becky's disappearance. He said:
"Firstly, I want to say directly to Rebecca – you are in no trouble. All we are concerned about is your wellbeing and we just want to make sure you are ok. If you can just call home, one of your friends or call us on 101, we can work with you to help work through any issues you are facing.

I would also ask anyone who might know where Rebecca is to come forward and let us know. This is completely out of character for Rebecca to leave without telling her family or friends – especially if she is not planning on coming home."

If you are able to help, please call us on the force number 101, quoting the reference MP 591/15.

Alternatively, information can be left anonymously on Crimestoppers on 0800 555 111.