Staying Safe Along Our Coastline
23 May 2018, 09:57 | Updated: 23 May 2018, 10:14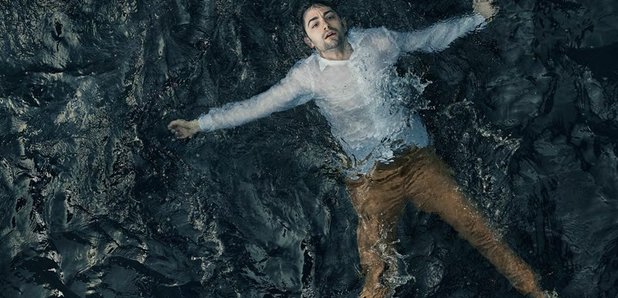 New figures show 18 men died along our coastline last year and over half of them had fallen into the water.
Ahead of the Bank Holiday weekend and school half-term, the RNLI are urging people to learn how to float, as it could save their life.
The instinctive human reaction in cold water is to panic and thrash around, increasing the chances of breathing in water. This also lets trapped air escape from clothing, reducing buoyancy.
Although it's counter intuitive, floating rather than swimming, will keep the airway clear and allow you to regain control of your breathing.
You can then swim to safety, call for help, or continue to float until help arrives.
Steve Instance, RNLI Community Safety Partner says: ''Losing someone to drowning is a shattering experience, so I am very pleased several people said the RNLI's Respect the Water 'float' advice helped them survive in a dangerous situation in the water last year. I'm also encouraged by the 2017 south west coastal fatality figure as it is lower than in previous years. We are hopeful that our safety campaigning and education work has contributed to a reduction in coastal deaths, but we cannot get complacent. It's vital we all keep sharing lifesaving advice to ensure last year's reduction becomes part of a long term downward trend in coastal fatalities. One drowning, is one too many.

''Worryingly, all of the deaths at the south west coast in 2017 were men, with many of them ending up in the water unexpectedly. It clearly highlights much more must be done to help men keep themselves safe around the coast.''
Simon Burton knows first-hand the impact cold water shock can have on you after falling into the water when transferring from his boat to a pontoon in Devon.

''I very quickly realised that I could not get back into the boat or pull myself onto the pontoon and neither could my wife and son,' he says.

''At this point I became scared because there was no one around and I had just learnt about the effects of cold water shock. It took my breath away and I started to shiver uncontrollably. I felt my left arm go numb, then my right, then my legs it was very scary and I started to panic a bit.

''When I saw the RNLI arrive I have never been more relieved in my life, I knew I was in safe hands. The crew were absolutely brilliant and I will be eternally grateful to them and the two people that rescued me from the water.''