Strip Club Warned Not To Use School Girl Adverts
14 April 2015, 06:00
A Bristol strip club has been criticized for sexualising school girls in its adverts.
10 complaints were put in about Urban Tiger's St Trinians adverts.
Bristol City Council has granted them a new licence as long as they don't use women dressed in school girl outfits.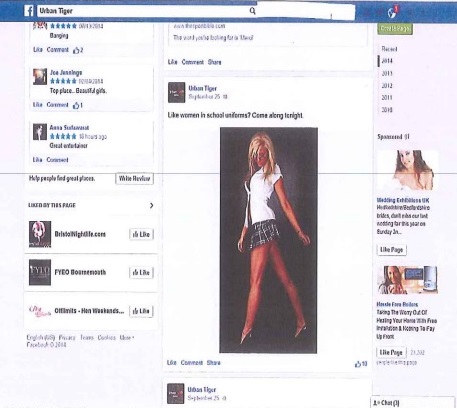 The campaign on leaflets and Facebook was described as "highly irresponsible" and promoting the "view of schoolgirls as sexual objects".
Heart asked Nightlife Bristol, who owns the club for a comment but they declined.
Sally Lewis, the independent chair of the Bristol Safeguarding Children Board, said: "I am pleased that the committee included this restriction. Use of school uniforms in sexual entertainment is irresponsible and used in this context promotes a view of children as sexual objects. All children can and should expect their Local Authority to safeguard and promote their welfare. By including this restriction I believe Bristol has taken a step forward in addressing the attitudes that condone overt sexualisation of children. This intervention is one example that in Bristol we do work hard to listen to the voice of children and young people and something is done about their concerns"
Equality group Bristol Fawcett were one of the ten objections to the new licence, and speaking for the group Hilda Kalap's telling Heart what they'd like to say to Night Life Bristol and other similar sexual entertainment venues.
"Why can't you see that obvious connection between portraying a school girl as a sexy being, to the treatment that might then follow of men seeing school girls as objects as opposed to women with rights, intelligence, capabilities which go beyond just being sexy."