Bristol Teenager Qualifies For BMX World Championships
21 May 2015, 13:25 | Updated: 21 May 2015, 15:58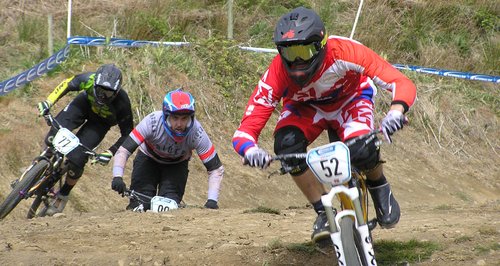 Year 12 QEH student, Joe Wallbridge, has just been informed by British Cycling that he has qualified for the 2015 BMX World Championships.
So Joe is well on track for the prestigious competition which is held at Zolder in Belgium from the 20th to 25th of July 2015.
Joe will still be 17 at the time, one of the youngest in the age category for entry to the 17 to 24 year old BMX World Championships Cruiser section.
Joe is currently leading the series in the Junior (17 to 18 year old) National Four Cross Series and has also won a South West regional competition in the 15 year old and above Cruiser category.
Joe, who has just been appointed a Vice-Captain of School at QEH, says:
"I feel extremely excited to have reached this advanced stage of the competition in a sport which continues to receive such worldwide attention, especially since it became a recognised medal sport in the 2008 Olympics. I want to thank my sponsors: Curtis Bikes, Kore USA, Bluegrass Eagle, Duck Smart, Decade Europe, 100%, Gamut USA and Royal Racing for supporting me this year."