Teignmouth Parents Marry By Son's Bedside in Bristol Children's Hospital
10 April 2015, 00:01 | Updated: 10 April 2015, 05:07
Young Devon parents have made history by becoming the first to get married at their son's bedside in Bristol Children's hospital.
Craig and Jemma Edwards' 5 year old son Corey has a complex heart condition, had undergone 8 open heart operations and they were told he might not have much time left with his Mum Dad and two sisters.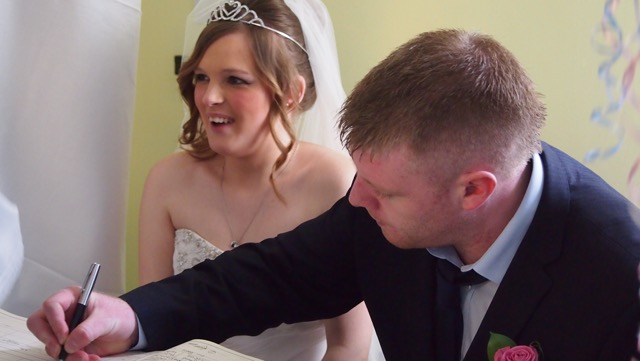 After being told this heartbreaking news about their son - the pair from Teignmouth said 'I do' in the intensive care unit so they could have their terminal son with them on their special day.
Staff from PICU and the cardiac ward got to know Corey and his family well over his time in the hospital and rallied around when they decided they wanted to fulfill one of Corey's last wishes - to see his parents get married.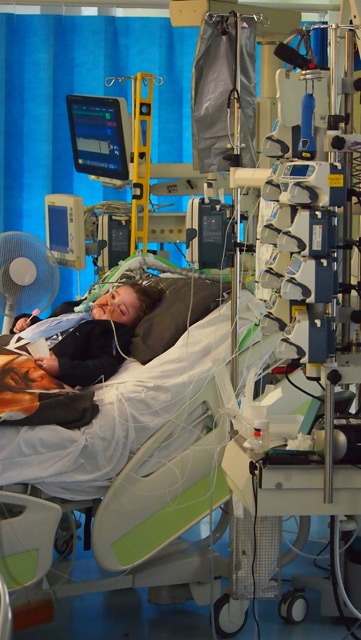 Jemma and Craig Edwards said: "When we knew Corey's wishes, everyone on PICU and Ward 32, including staff and friends, got together to help us. The Bishop of Bristol had to write to the Archbishop of Canterbury to get special permission for us to marry in the hospital and we are so grateful he agreed."
"When we got the go ahead, we only had a matter of days to plan. We rushed into town to buy a dress and suit and made do with our engagement rings as wedding rings. We couldn't believe the generosity of all those involved. One nurse helped to do Jemma's hair, whilst another two members of staff made the cake and iced it. Chairs were pulled together to form an aisle and decorations were put up to make it feel like a wedding venue.
"We were married on Saturday 4 April by the hospital's chaplain, Stephen Oram, who was very excited to be sharing this occasion with us. However, the most important thing for us was having our son Corey at our side, holding the rings and wearing his suit. We couldn't have been more proud of him. We were also incredibly lucky to have our daughters there and the support of so many."
William Booth, Matron for PICU said: "It was a privilege to share Craig and Jemma's special day with their children Corey, Isabelle and Caitlyn, family and friends. The whole hospital was abuzz with excitement; one of the nurses made and iced a cake others brought in flowers and gifts for the newlyweds. Lots of the nursing and medical teams involved in Corey's care came in over the Easter break to share this special occasion with them all".
UPDATE: Very sadly Heart has been told Corey passed away in the evening of Thursday April 9th. Despite this Jemma and Craig bravely still wanted their story to be shared because they were passionate about everyone knowing how special their little boy was. Our thoughts are with Jemma and Craig, Corey's two sisters and all of their family and friends.
Hear the full interview with Craig and Jemma with Heart's reporter Charlotte Gay.