Temple Meads: Kindertransport Evacuation
25 November 2013, 06:00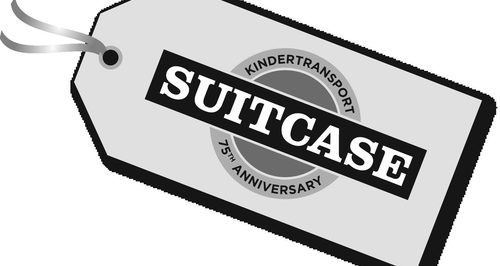 Thousands of commuters using Bristol Temple Meads are going back in time.
The station is hosting a special theatre production on Monday 25th November to mark the 75th anniversary of the arrival of child evacuees from Europe. On 2 December 1938, the first unaccompanied child refugees from Nazi-occupied Europe arrived in Britain, at the start of what became known as the Kindertransport. Over 18 months more than 9,500 children were saved. Very few ever saw their parents or extended families again.

The concourse and platform at Temple Meads will burst into life with Suitcase 1938, a piece of theatre created by the 2 daughters of a woman who came from Vienna on the Kindertransport in December 1938. The show reflects and commemorates the stories of those who were there.

The play takes small groups of the audience on a journey across and through the station, recreating the scenes of bewildered Kindertransport children, the waiting foster parents, transport organisers and bemused railway workers and bystanders.

First Great Western's Station Manager for Bristol Temple Meads Glyn Beck said:

"We are delighted to be able to offer Bristol Temple Meads as a venue for this gripping theatre production.

More than 27,000 passengers a day pass through the station, and it is wonderful to be able to provide our customers with the opportunity to experience some of what those children did in 1938 on arrival in the UK."

There will be performances at 10.30, 13.00 and 19.30 and each performance will last approximately an hour. The audience will not be seated and will move around the station. Tickets are free but must be booked in advance by clicking here.