Three people injured after house 'explosion'
24 February 2019, 07:32 | Updated: 24 February 2019, 11:22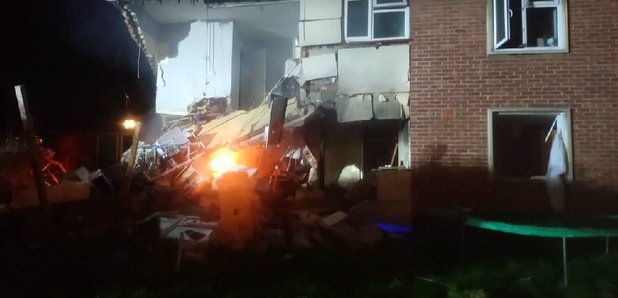 There has been a fire and a suspected explosion at a house in Bristol.
Three people have been injured and the front of the building has been destroyed.
Fire crews are trying to work out what happened after being called out to Whitchurch Lane in Hartcliffe shortly before 8pm on Saturday 23 February.
Witnesses say they saw a woman hanging out of a window moments before the blast.
A spokesperson for Avon Fire and Rescue told Heart: "Crews called to Whitchurch Lane at 1950 this evening to reports of a house fire.
"Four crews were sent to the scene. They found the house on fire with "significant structural damage".
"Three casualties required first aid and were treated at the scene.
"The cause of the explosion is currently unknown."
(Thanks to Bedminster Fire Station for the photo.)