Trial of driverless pods underway
19 July 2018, 11:22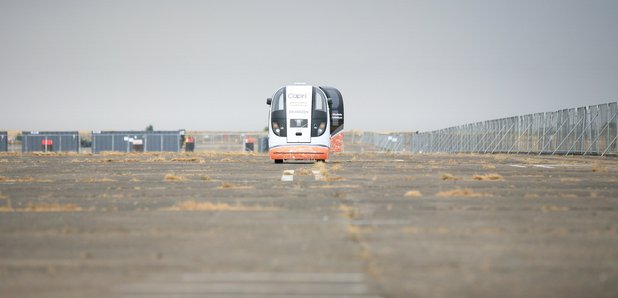 Driverless pods are being trialled this week at Filton Airfield as part of a pilot scheme that will pave the way for the use of autonomous vehicles in the future.
The project is being run by Capri, an AECOM-led consortium that was awarded funding last year from Innovate UK and the Centre for Connected & Autonomous Vehicles (CCAV).
During the two week trial the pods' safety critical features are being assessed along with comfort testing for passengers.
The trial is ahead of the pods' first public appearance later this year when they will transport members of the public around The Mall at South Gloucestershire's Cribbs Causeway retail park.
George Lunt, Technical Director, AECOM, said: "Connected and autonomous vehicles are predicted to make a huge impact on society, but require significant research and development to support their future commercial use. With a wide range of potential markets for on-demand mobility services, our pilot has clear economic benefits that will inform the business cases for these types of schemes. The trial at Filton Airfield is the first important milestone for this pilot and will inform our next trial due to take place in a public environment at a busy shopping centre."
The 2.5km runway at Filton Airfield provides an excellent opportunity for the consortium to set up and test the autonomous pods in a safe and controlled environment.
Leader of South Gloucestershire Council Cllr Toby Savage, said: "South Gloucestershire Council is proud to be one of the country's leading centres for innovation and at the forefront of connected and autonomous vehicle (CAV) research and development. As an area where industry and research institutes are already choosing to innovate, we are open to providing the infrastructure, platforms and resource at our disposal to support innovation. We have a wealth of hi-tech businesses and a skilled workforce in South Gloucestershire and we want to support these to grow and we also want to inspire the engineers of the future through these innovative science, technology, engineering and maths (STEM) activities."