Wanted man arrested in Switzerland
3 July 2018, 08:20 | Updated: 3 July 2018, 08:21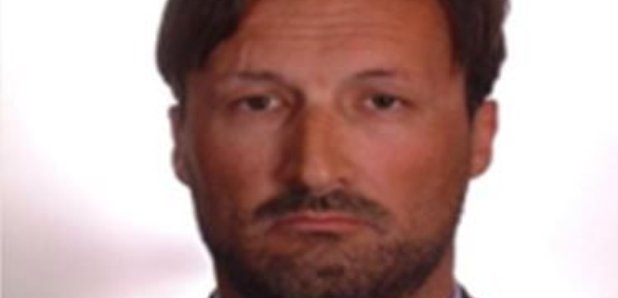 One of Britain's most wanted men has been arrested in Switzerland.
45-year-old Mark Acklom was wanted in connection with defrauding a woman from the Cotswolds he was in a relationship with out of her life savings of around £850,000.
Acklom was tracked down to a luxury apartment in Zurich, late on Saturday night following an intelligence-led operation involving Avon and Somerset Police, the National Crime Agency (NCA) and the Swiss authorities.
Acklom is currently in a police station in Zurich awaiting extradition hearing proceedings.
Carolyn Woods, 61, alleged he posed as a Swiss banker and MI6 agent during their year-long relationship and tricked her into lending him her life savings for renovation work at a number of properties in Bath.
Senior Investigating Officer DI Adam Bunting, of Avon and Somerset Police, said: ''The arrest of Mark Acklom is the direct result of the co-ordinated efforts of our officers, the NCA and the Swiss authorities and we're grateful for the professionalism and expertise of all those involved in this international search.
''Acklom thought he could continue to evade capture by moving around Europe but we were determined to locate him and bring him back to this country.
''We've updated Carolyn Woods on the latest developments and will continue to work with the relevant authorities to ensure he is extradited as soon as possible.''
Ian Cruxton, Head of International Operations for the NCA, said: ''The hunt for conman Mark Acklom started in Spain but as soon as intelligence indicated he had moved to Switzerland, we utilised our assets there and worked closely with the Swiss authorities and Avon and Somerset Police to track him down.
''I suspect a fraudster like Acklom will have continued offending while on the run, which is why it was so important to apprehend him. We are committed to protecting UK citizens from criminals who seek to exploit them and, likewise, we are equally committed to protecting citizens in other countries.
''Like many fugitives Acklom believed he could remain at large by travelling around Europe, but our international reach means there is no safe place to hide. He was arrested late on Saturday night after the apartment where he was living under a false name was identified.
''I'm really pleased for Carolyn Woods as she's been waiting a long time for news of his arrest. We have a well-established extradition treaty with the Swiss authorities and court proceedings will now begin.''
When Acklom returns to the UK he will appear in court in relation to 20 fraud offences, 12 of converting or removing criminal property and eight of fraud by false representation.