Weapons Stashed in Bristol Park
25 September 2018, 12:16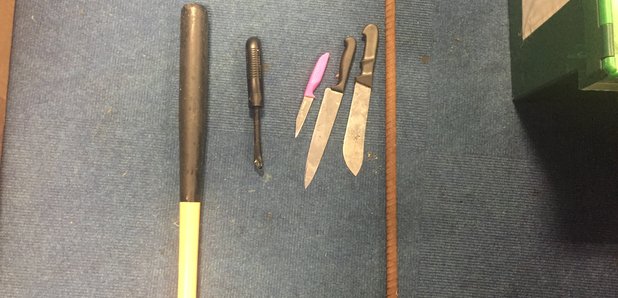 Police have found knives and a baseball bat hidden in one of Bristol's biggest parks.
Avon and Somerset Police say they found these weapons as part of a week of action focused at raising awareness of the dangers of knife crime.
As part of that they carried out high profile patrols and also searched for weapons, finding this baseball bat and knives in Castle Park in Bristol City Centre.
Other weapons were uncovered in Royal Victoria Park and St James Park.
Force lead for knife crime Chief Inspector Zoe Chegwyn said: "It was great to see so many people engage with us over the weekend.

"It's vital we continue to spread the message that people who carry a weapon are more likely to be hospitalised themselves with an injury caused by violence.

"Our weapon sweeps showed that there are still those who are determined to use weapons to cause violence and harm in our community and we will not tolerate this.

"Offenders now actively hide these weapons to avoid being caught in possession when stopped, and so these sweeps are vital in disrupting this.

"While this week-long operation highlighted the dangers of knife-crime, our work will continue throughout the year in tackling this blight on our community."