West Country: Firefighters Go On Strike
24 February 2015, 15:07 | Updated: 24 February 2015, 15:09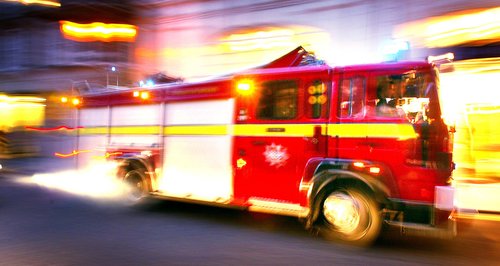 Avon Fire & Rescue are urging people to take extra care during the latest national strike by firefighters.
Members of the Fire Brigades Union will walkout for 24 hours from 7am on Wednesday in an on-going dispute with the Government over their pensions.
During the strike, a skeleton service will operate from six strategic locations across the AF&RS area. Fire cover will be provided by firefighters who are not part of the FBU who will work alongside auxiliary firefighters who have received training to provide basic support to fully qualified crews.
Due to the reduced service AF&RS will be prioritising calls to emergencies where there is a risk to life.
Chief Fire Officer Kevin Pearson said: ''This is a national dispute over which Avon Fire Authority has no control. Although we have contingency arrangements in place, the reality is we will not be in a position to provide the excellent emergency response we usually do.
''In the lead up to and during the strike I would ask local people to take steps to ensure their homes and businesses are as safe as possible. Although it's good practice anytime it's particularly important during a period when our emergency response capability will be reduced.
''Accidents do happen but it is possible to reduce the risk and the impact of a fire in the home by taking extra care not to leave cooking unattended, making sure you check smoke alarms are working and rehearsing escape routes with the whole family.
''Business owners and managers should also be aware of their responsibilities to staff and customers under the Regulatory Reform (Fire Safety) Order.
''Although we will be prioritising calls our advice remains the same - if you have a fire you should get out, stay out and call 999.''
For more fire safety advice read HERE.