Icescape @ The Tropicana – UK's Largest Covered Winter Ice Rink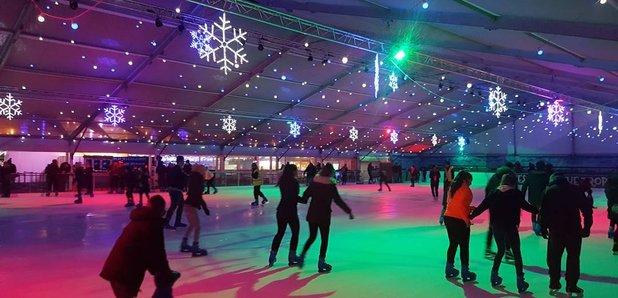 Icescape, in partnership with North Somerset Council, are delighted to announce the return of Icescape @ The Tropicana following last year's phenomenal success.
Icescape will open its doors to skaters from 18th October 2018 to 6th January 2019 at The Tropicana, Marine Parade, Weston-Super-Mare, BS23 1BE.
The iconic Tropicana's outdoor arena on the seafront at Weston-super-Mare will be transformed once again into a spectacular winter wonderland, where friends and families will be able to skate on the UK's largest covered winter ice rink, enjoy some delicious festive food and drinks, visit Santa's Grotto and much more.
Skaters can take to the ice - rain or shine - with the clear canopy above the ice which will be decorated with glowing festive lights. After their 45-minute skating session, visitors can relax in 'The Lodge'. The covered seating area provides the perfect setting for a well-deserved drink or some tasty food and has great views of the ice rink.
No festive day out would be complete without Santa. Santa's Grotto is an enchanting experience where children can meet Santa and his elves. Also, Pippen the Penguin will be back to see all his old pals and meet some new friends.
Tickets can be purchased online - 3 hours FREE parking along the seafront with online bookings, or you can buy tickets on site from the Box Office from the opening day of event onwards.
For more information visit Icescape @ The Tropicana or follow Icescape @ The Tropicana on social media.