Win Your Christmas With Heart Breakfast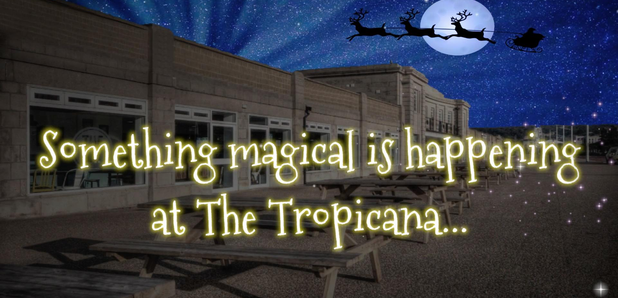 It's that time year again to get your skates on...ice skates of course! Things are going to be getting festive very soon and we have to admit it, we're excited! So to make sure you're in the festive mood, start the season with some ice skating at Icescape @ The Tropicana and really get your the family feeling all christmassy...
...Plus we have £1,000 worth of Christmas prizes to be won for your best Christmas yet!
Opening from Friday 3rd November to Sunday 7th January 2018, Icescape @ the Tropicana is the UK's biggest undercover pop up real ice rink during the winter, and this year it opens its doors at the Tropicana in Weston-Super-Mare! So get excited for lots of family fun.
Once the family have glided their way round the ice rink, there will be lots more fun to be had as you'll be surrounded by Christmas cheer. You can meet Santa in his magical grotto, whizz down the giant snow slide, chill-out and grab a festive drink in the igloo bar and even have a ride on the fun family Christmas themed rollercoasterl!
Don't miss out and get your tickets to Icescape @ the Tropicana. Get your skates on and book now!

Win your 2017 Christmas!
To celebrate the ultimate Christmas experience at Icescape @ the Tropicana, we have the ultimate Christmas to be won - £1,000 worth of Christmas prizes! We're talking everything from vouchers and gifts, to food, decorations and lots more. We will get your Christmas sorted.
Listen to Heart Breakfast with Ed, Troy & Paulina, each weekday from Monday 8th to Friday 24th November, as they will be inviting you to play our festive game. Call in with the details shared on air for your chance to get into our winners draw.
If your chosen to play, you'll not only get yourself into our prize draw where you could win that £1,000 Christmas on Friday 24th November, but you'll also receive a little Christmas prize.
Heart Breakfast Competition Terms & Conditions