Don't Miss The Fantastic Somerset Carnivals!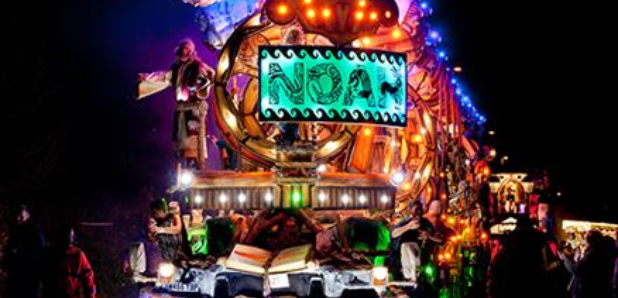 Somerset Carnivals are set to be bigger and brighter than ever before! Carnival season has some of the most spectacular events in Somerset, with thousands coming lining the streets every year to watch the parade of fantastic lights, designs and music, and see who will come up tops and impress the judges.
There's nothing else like it, so make sure you round up your family and friends and enjoy the illuminated carts, some with over 3,000 light bulbs... now that's sure to light up your evening (see what we did there!)
Make sure you get to your chosen location at least an hour before the start to get a good spot to enjoy the show and all the fun on the street before the procession starts.
All photographs have been supplied by www.somersetcarnivals.co.uk

Check below to see when the next
Somerset Carnival is near you this November:
Sat 4th - 7pm - Bridgwater
Mon 6th - 7:30pm - Highbridge & Burnham-on-Sea
Fri 10th - 7:15pm - Weston-super-Mare
Sat 11th - 7pm - North Petherton
Mon 13th - 7:30pm - Midsomer Norton
Wed 15th - 7pm - Shepton Mallet
Fri 17th - 7pm - Wells Route
Sat 18th - 7pm - Glastonbury
The carnivals are free to attend but a donation of £1 per person
is suggested with proceeds going to local charities.

If you need a retreat, somewhere to get away form work and to spend quality time with the family, then the Retreat Caravan Park in Somerset is the perfect place.
With direct access to 7 miles of sandy beaches and just half a mile from Burnham-on-Sea, this private family park can help you create memories that will last a lifetime. Especially as they have luxury lodges and static caravans available to purchase now!
With 17 acres of park and woodland, free WiFi, outdoor play areas and a private footpath to the shoreline, there's something for everyone.