£50000 Reward To Catch Melanie Hall Killer
13 June 2016, 12:05 | Updated: 13 June 2016, 12:13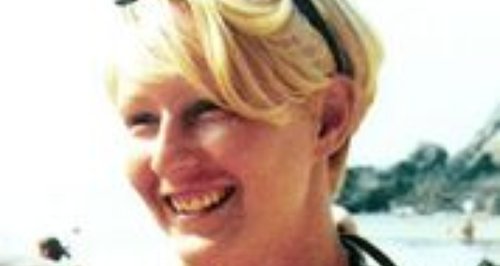 The parents of Melanie Hall have put up £50,000 of their own money as a reward to help catch her killer.
It follows last week's appeal on the 20th anniversary of her disappearance in Bath during a night out in 1996.
Melanie's Dad Steve Hall said: "We believe we're in touching distance of a significant breakthrough and feel it's the right time to offer a substantial reward to encourage someone to come forward with information.
"Someone may have been wavering over whether to provide information for a long time. This amount of money is life-changing and I hope it will provide the incentive for them to do the right thing. The loss of Melanie has been life-changing for us and we'll never be the same people as we were before Melanie disappeared.
"We've been kept fully informed by the police of updates in this investigation and we know the development of a DNA profile from an item found at the scene where Melanie's remains were found is a major leap forward.
"Melanie's murder has had a terrible impact on our family and I know my wife Pat is tortured by what happened to our daughter and will never get over it.
"I believe this inquiry will be solved by one of two things – either through the advancement of DNA helping to identify who was responsible, or someone who knows a crucial piece of information having the moral fibre to contact the police. I hope by us offering this reward, it'll encourage this person or these people to come forward."
Det Supt Andy Bevan said: "Melanie's family have been a pillar of support to our investigation team and we're doing everything we can to relieve their agony and find who was responsible for her murder.
"We're continuing to work with forensic scientists to develop a DNA profile from an item found where Melanie's remains were discovered. There's no doubt this brings us an important step closer to finding her killer.
"We hope the money being offered by Steve and Pat will encourage someone to come forward with information. Someone out there has a very dark and terrible secret, which is getting closer to being revealed."
25-year-old Melanie Hall was last seen at 1.10am on June 9th 1996, sitting on a stool at the edge of the dance floor in Cadillacs nightclub, which is now ClubXL, in Walcot Street in Bath.
Her remains were found in woodland next to the junction 14 of the M5 in October 2009.

There have been 9 arrests during the investigation, but no-one has been charged.