Former Clifton College Teacher Jailed
27 August 2015, 12:04 | Updated: 27 August 2015, 13:06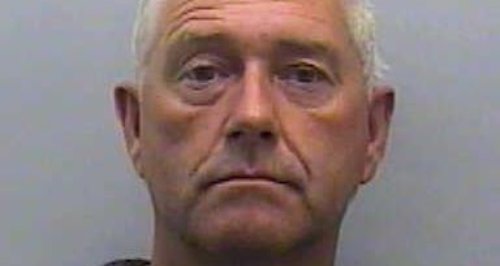 A former teacher at Clifton College in Bristol has been jailed for 3 years and 9 months after pleading guilty to 36 charges of making, taking and possessing indecent images.
53 year old Jonathan Thomson-Glover, from Wadebridge in Cornwall, was arrested following a joint investigation between Avon & Somerset and Devon and Cornwall Police.
The National Crime Agency contacted Devon and Cornwall Police in 2014 about computer IP addresses being used to download indecent images of children.

This information led to warrants being executed at two properties in Devon and Wadebridge, in Cornwall, resulting in Thomson-Glover being arrested.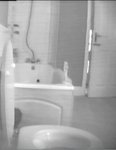 A large number of VHS tapes, Hi8 discs, laptops and hard drives were seized and examination of these materials uncovered a large amount of images and footage taken using covert cameras that had been placed within Clifton College and the property in Wadebridge.

Det Insp Andrea Kingdon, of Operation Initial, said: ''Jonathan Thomson-Glover has been jailed for offences of making, taking and possessing indecent images. These offences included covert filming and the downloading of indecent images of children from the internet.

''We've been committed to doing everything we can to identify all those in the covert footage who were directly affected by Thomson-Glover's offending but it's been a challenging, painstaking and time-intensive process. More than 130 victims have been identified during the course of this investigation.

''None of the charges brought in this case relate to contact offences and there is no evidence to suggest the images or footage have been distributed to anyone else or uploaded onto the internet.

''These crimes amounted to an abhorrent abuse of trust and a gross invasion of privacy.

''During police interviews, Thomson-Glover described his activities as 'compulsive'. It's clear he has been prolific in his criminal activity and has demonstrated a meticulous approach in his planning and cataloguing processes.

''Although the footage was recorded onto VHS tapes, there is a clear suggestion he may have used pinhole or spy cameras during the later stages of his offending. He's proved himself to be a manipulative and devious sexual offender who had the ability to keep his compulsion a secret from everyone around him.

''We've taken great care to approach victims in the right way and provide any help, advice or support they've needed, either through our specially trained officers, our Lighthouse service set-up to offer bespoke help to vulnerable victims of crime, or from external and independent charities or organisations.

''We've been working closely with the College and its management team and they've been extremely supportive of our investigation.

''We're also grateful for the support we've received from all our partners, including the National Crime Agency and Crown Prosecution Service.''
Clifton College has released this statement:

Mr Thomson-Glover's arrest last August and the nature of the allegations have been profoundly disturbing for everyone associated with Clifton College. We have supported the police throughout their investigation, which led to the conviction today. We have been shocked and appalled by the findings, which amount to an unforgiveable breach of the trust placed in him by our community. The College has taken considerable steps to ensure, so far as it is possible to do so, that nothing like this can ever happen again. As part of this we have carried out a series of specific reviews, including an external review of safeguarding and related polices; and a review of our IT systems. We have also carried out physical searches of College buildings and no hidden cameras were found fixed to College property. We are committed to ensuring the safety of our pupils. These revelations have shocked us all and we are determined that if there are any further lessons to be learned, we will learn them.