Man Jailed For Harry Studley Shooting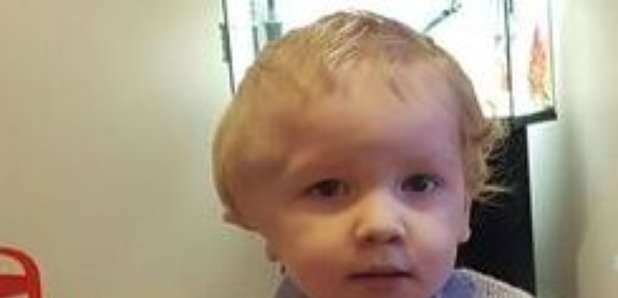 A man who shot a toddler in the head with an air gun in Bristol has been jailed for two years.
18 month old Harry Studley was seriously hurt at a block of flats in Bishport Avenue, Hartcliffe, on July 1st 2016.
He was in intensive care at Bristol Children's Hospital for three months after the shooting.
Harry has been left with a brain injury and now has epilepsy.
25 year old Jordan Walters, who shot the air gun, had admitted GBH at an earlier court hearing.
Today he has been sentenced to two years in prison.
Detective Inspector Simon Brickwood said: "As a result of the shooting, Harry suffered horrendous injuries to his head which will affect him for the rest of his life. He's very lucky to be alive and the reason he was able to pull through is down to the expert medical attention he received. Jordan Walters' actions on that day were reckless to the extreme and he'll have to find a way to live with what he's done for the rest of his life. How anyone could point an air weapon at a child, whether it was loaded or not, beggars belief. The shooting had a profound effect on the local community and the city of Bristol as a whole. I'd like to thank Harry's family for their whole-hearted support of our investigation despite having to deal with their own personal tragedy, as well as all those who provided information to our inquiry team. I hope this successful conviction will help Harry's parents move forward with their lives and we wish Harry all the best for his recovery in the future."
Outside court, a statement was read on behalf of Harry's parents Ed Studley and Amy Allen: "Today we would like to say that justice has been seen to be done and Jordan Walters who caused Harry harm and such serious injuries has been dealt with by the court. Harry's struggles continue and will do for the rest of his life and that cannot be changed. Fortunately we still have Harry in our lives. We are looking forwards now and not backwards. We would like to sincerely thank all of the staff at Bristol Children's Hospital who did such a wonderful job in saving Harry's life against all the odds. We would like to thank the press and the media for their interest in our son and all of the well-wishers who have contacted us. As a family we would like to see changes made to the law so that people who possess high powered air rifles are made to be more responsible for their actions while at home or elsewhere."